Art + Design SoundCloud Series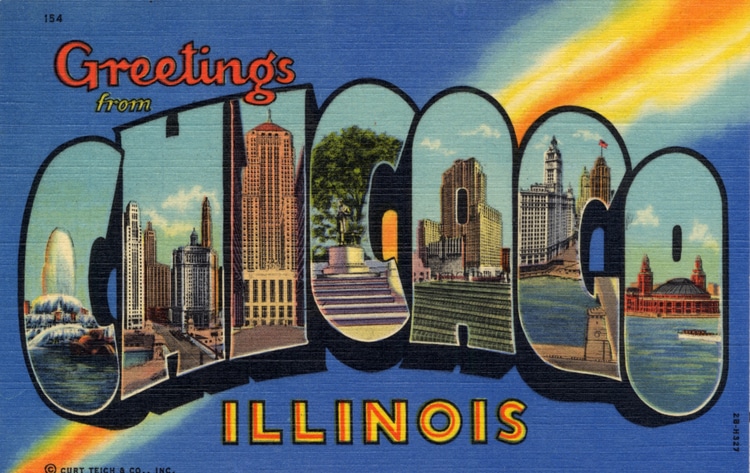 ---
In collaboration with Art Design Chicago, the Newberry Library hosted a series of public programs during fall 2018 uncovering key stories related to the history of art and design in Chicago. The program drew from the library's own collections of archival materials that highlight the exceptional innovations of artists, designers, and other creatives throughout Chicago's history, with special emphasis on the city's pioneering role in American design. To access audio-recordings of each program, click the links below.
September 11, 2018: In the program "Wish You Were Here: Postcards and Visual Culture," the Newberry showcased the Curt Teich Postcard Archives Collection, a remarkable collection of 2.5 million postcards that provide a rich look into the history of printing, design, advertising, and photography in Chicago and beyond. Listen to the program.
October 24, 2018: During "Collective Thought: Chicago Clubs and Their Patrons, 1880 to 1920," panelists discussed the extraordinary number of clubs which sought to establish the city's cultural significance with a spirit of civic uplift. In particular, panelists discuss the Little Room, the Whitechapel, the Fortnightly, the Caxton Club, the Women's Athletic Club, the Friday Club, the Cliff-Dwellers, the Literary Club, and the Arts Club of Chicago. Listen to the program here.
December 1, 2018: The program "Chicago Style: A Holiday Card-Making Workshop and Talk" explored the aesthetic and technological dimensions of typography and book design in Chicago with an in-depth look at the Newberry's collection of type specimens, book designs, and advertising materials. The audio recording is forthcoming; check back soon.