Film and Lecture Series: Hairy Who & The Chicago Imagists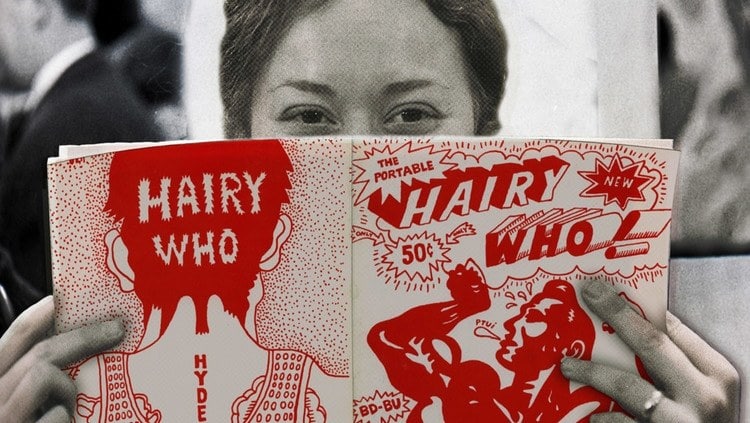 ---
In conjunction with the award-winning documentary Hairy Who & The Chicago Imagists exploring the Chicago art world of the 1960s, Pentimenti Productions presented three panel discussions delving deeper into the themes and topics uncovered in the film. To access video-recordings of each program, click the links below.
November 7, 2014: During "Hairy Who in Hyde Park," Hairy Who artist Jim Falconer and art scholars unpacked the role of Chicago's Hyde Park community, its people, and its institutions in the history and legacy of the Chicago Imagists. Watch the video.
February 7, 2015: In the program "Art & Comics, 1960s to Present," artists Karl Wirsum, Chris Ware, and more discussed the role of comics and humor in twentieth-century art, from the Imagists' era through the present day. Watch the video.
April 30, 2015: Artists Barbara Rossi, Sue Williams, and gallerist Claudine Isé came together to explore gender equality in the visual arts through the lens of the Imagists' history and legacy. Watch the video.