Film: Suzanne Simpson's "Karl Wirsum"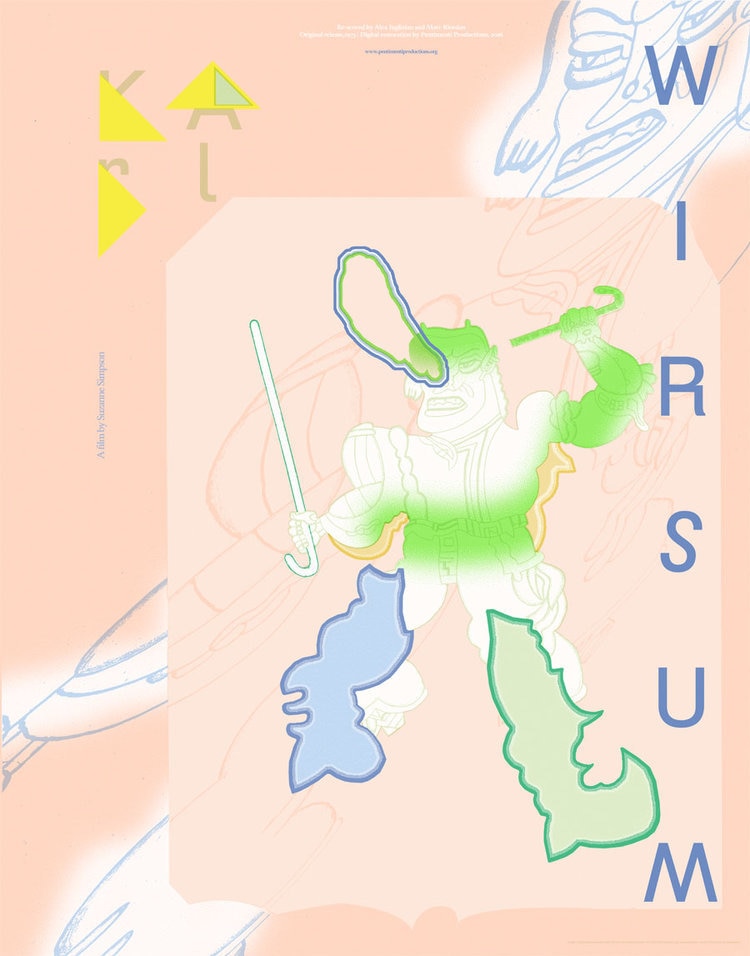 To watch
---
Digitally restored by Pentimenti Productions, Suzanne Simpson's Karl Wirsum is a little-known 1973 film that peeks into the sun-dappled California studio of a young artist as he embarks on an extraordinary career. Wirsum's psychedelic marionette sculptures still dazzle today, while his narration and a mind-bending soundtrack draw viewers into his process and personality. Watch the film by clicking the link above.
The video is accompanied by a discussion, hosted at the Museum of Contemporary Art Chicago on October 27, 2016, with original Chicago Imagists Karl Wirsum and Gladys Nilsson, and moderated by artist and critic Robert Storr.