The Art of Flocking Curriculum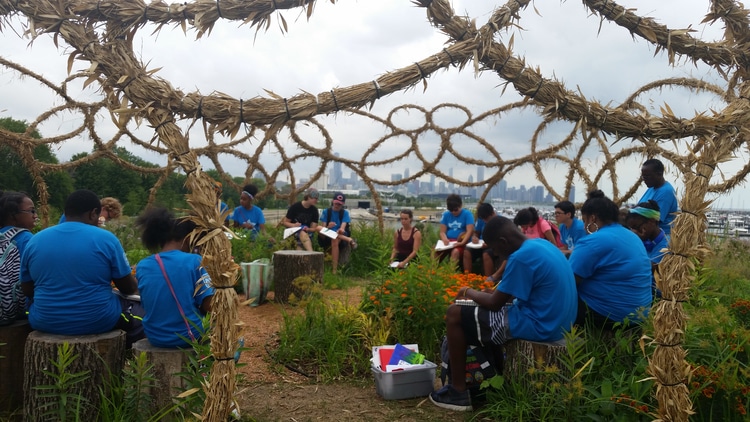 Explore the resource
---
The Art of Flocking: Cultural Stewardship in the Parks was a celebration of Chicago's community-based art practice. The project featured a series of public programs and community exhibitions for Chicago youth exploring the history and impact of Mexican-American public artist Hector Duarte and Sapphire and Crystals, Chicago's first and longest-operating Black women's artist collective.
This curriculum features lesson plans developed for ArtSeed (for youth ages 5-12) and Young Cultural Stewards Fellowship (for youth ages 12-14) by Chicago-based teaching artists and youth workers.
Thematically, the lesson plans explore: cultural lineage and ancestry, self determination and community solidarity, migration and immigration, resistance and healing, and personal and structural transformation. In addition to honoring the featured artists, these lessons engage elements of social emotional learning, trauma-informed, and place-based pedagogy. As such, each lesson was designed to be shaped by the community assets and needs of each park, neighborhood, and young person. Each lesson plan is also designed to be modular and adaptable to a variety of creative and educational settings and developmental stages.