June 16, 2018, 9:30 a.m.–5 p.m.
Bus Tour: Charles White and African American Visual Legacies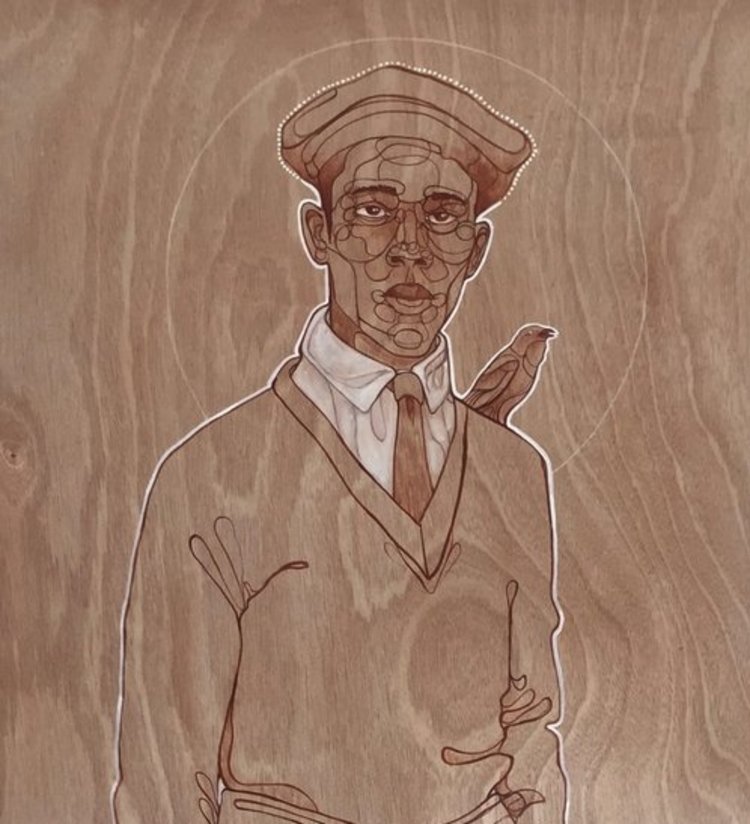 ---
Presented by Art Encounter, this day-long bus tour begins at the Art Institute of Chicago to explore the major retrospective of painter, muralist and printmaker Charles White. White's powerful images depict his interpretation of African American history, culture and lives throughout his 40-year career. After viewing work by other African American artists with Chicago connections in the museum's galleries the tour continues to the studio of artist David Anthony Geary for a discussion of his paintings, photographs, prints and assemblages referencing his African American and New Orleans-based heritage. The final stop is the spectacular South Loop home of advertising mogul Thomas Burrell and his wife Madeleine whose stunning art collection features prominent African American artists. Led by artist and Art Encounter Artistic Director Joanna Pinsky, the tour also includes lunch.
This tour has two pick-up and drop-off locations: Edens Plaza in Wilmette and Ogilvie Transportation Center in downtown Chicago. Click the link above for more details.
---