January 27, 2019, 2–3:30 p.m.
Celebrate the life and accomplishments of industrial designer Charles Harrison (1931-2018)
Chicago Cultural Center, Preston Bradley Hall
78 East Washington Street, Chicago, Illinois 60602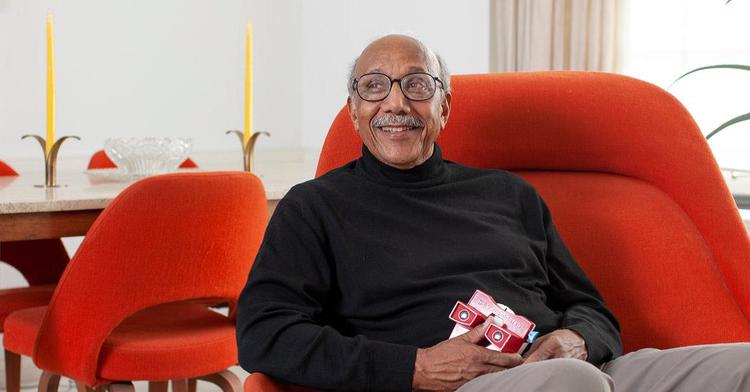 ---
A central figure in the exhibition, African American Designers in Chicago: Art, Commerce and the Politics of Race, Charles Harrison graduated from the School of the Art Institute in 1954. After working in the Chicago design offices of Henry Glass, Ed Klein and Robert Podall, he joined Sears, Roebuck & Co. in 1961, when Sears was the most important retailer in the U.S. and sold quality, affordable products that defined American life. Harrison rose to director of the Sears design department, a unique role with global influence. He retired in 1993 and became an inspiring industrial design educator. Harrison received the Cooper Hewitt, Smithsonian Design Museum National Lifetime Achievement Award in 2008. Throughout his career, he nurtured countless design professionals and mentored young black designers. In 2014 The University of Illinois at Chicago and Project Osmosis established a scholarship in his honor to encourage future minority industrial designers.
Speakers include: Zoe Ryan, Neville Bryan Curator of Architecture and Design, Art Institute of Chicago; Carole Bilson, President, Design Management Institute; Marcia Lausen, Director, School of Design, University of Illinois at Chicago; Vernon Lockhart, Director, Project Osmosis; Joeffrey Trimmingham, Principal, A Life's Design; and Charley Harrison, Director of UCLA Jazz Orchestra.
---