July 13, 2018, 6–9 p.m.

July 14, 2018, 11 a.m.–10 p.m.
Chicago Archives + Artists Festival: Art Design Chicago Edition
Read/Write Library
914 North California Avenue, Chicago, Illinois 60622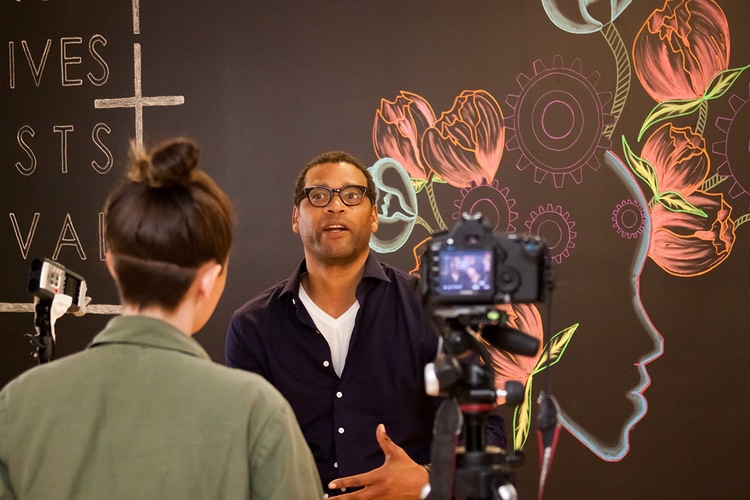 ---
Sixty Inches From Center presents the second Chicago Archives + Artists Festival, a gathering at Read/Write Library that focuses on legacy preservation and archive nurturing for Chicago's artists, curators, and cultural producers working in art and design. This two-day event invites participants to donate materials to the Chicago Artist Files, mark their place in the city's history, and join artists, archivists, and curators in discussions around ephemeral legacies.
The festival offers a wide array of performances, workshops, and much more, including:
Friday
6–9pm Remixing the Zine
Artists Sky Cubacub, Marc Fischer, and Darryl DeAngelo Terrell reveal the zines, publications, and projects produced and commissioned for the festival and talk about their experiences working in the archives of the Chicago History Museum, Harold Washington Library, and Read/Write Library.
Saturday
Throughout the day, artists, curators, and cultural producers can drop off materials or create files for the Chicago Artist Files at Harold Washington Library and have a selection of ephemera digitized .
11am–Noon Chicago Zine History
Oscar Arriola, co-founder of Zine Mercado, gives a lesson on the city's long history zines and shares examples from his vast personal collection.
Noon–1pm Archive Roll Call: A Rapid-Fire Resource Session
A quick intro to the repositories and resources that are specifically welcoming to the histories and cultures of people of color, and along the spectrum of race, gender, nationality, and ability.
1–3pm Revising the Records: An Edit-a-thon Training for Chicago Culture
McKensie Mack from Art + Feminism shows how to improve upon or start a new page for a Chicago artist, artist-run space, curator, or cultural producer on Wikipedia.
2–3pm Artists + Archives Roundtable
Visual artists, curators, writers, and arts educators discuss how they are using archives as launching points for their research-based and archive-centered practices.
3–4pm Taking Control of Your Records
Speakers discuss the role that records play in their work and ways that preservation, access, and digital security can be used as a form of resistance in the face of historical erasure and the targeting/marginalization of our communities.
5–6pm Creating New Knowledge
Curators, artists, and scholars who have taken the work of archive-building into their own hands discuss the projects, exhibitions, and initiatives that have emerged from their work and research.
7–10pm South Side Home Movie Project + Festival Wind Down with WHPK
South Side Home Movie Project hosts a screening and discussion designed to showcase the resources of this unique visual archive of South Side history. After the screening, Sasha No Disco and Jared Brown close out the festival by spinning vinyl from the legendary collection of WHPK (88.5FM) (a.k.a. The Pride of the South Side).
This event is free and open to the public. Click the button above for more information and to RSVP.
---