November 3, 2018, 10 a.m.–12 p.m.
Chicago Craftsmen and Second Presbyterian Church
Second Presbyterian Church
1936 South Michigan Avenue, Chicago, Illinois 60616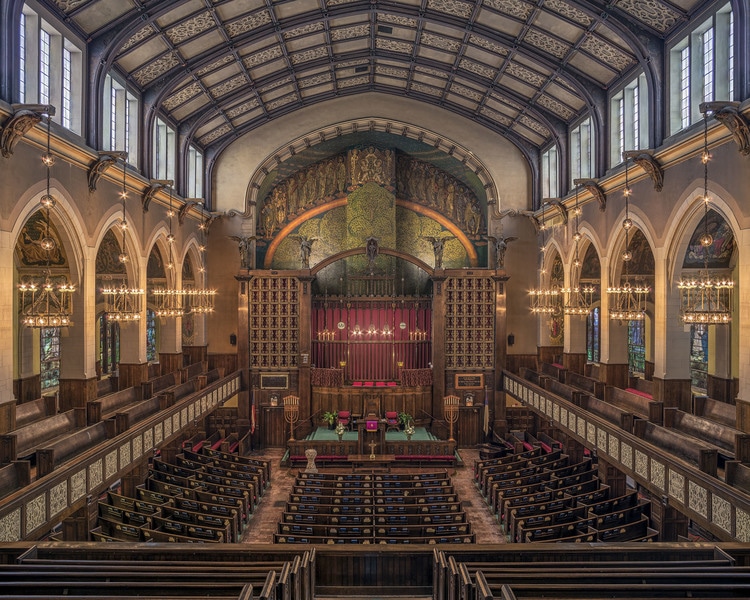 ---
Designated a National Historic Landmark in 2013, Chicago's Second Presbyterian Church is an extraordinary example of interior design in the Arts & Crafts style. Following a devastating fire in 1900, architect Howard Van Doren Shaw was hired to redesign the sanctuary of the Church. He engaged a number of leading Chicago craftsmen who shared Shaw's vision for a unified interior that exemplified the tenets of the Arts & Crafts movement.
This program, given by William Tyre, Executive Director and Curator of the nearby Glessner House Museum, begins with a presentation discussing the team that Shaw assembled, and their work at the church and at other sites around the city. Following the presentation, Tyre leads attendees through the sanctuary pointing out significant artistic features by muralist Frederic Clay Bartlett, lighting designer Willy Lau, sculptor Frederick Purdy, and others.
---