February 17, 2018, 1:30–2:30 p.m.
Gertrude Abercrombie Exhibition Tour with Donna Seaman
Elmhurst Art Museum
150 South Cottage Hill Avenue, Elmhurst, Illinois 60126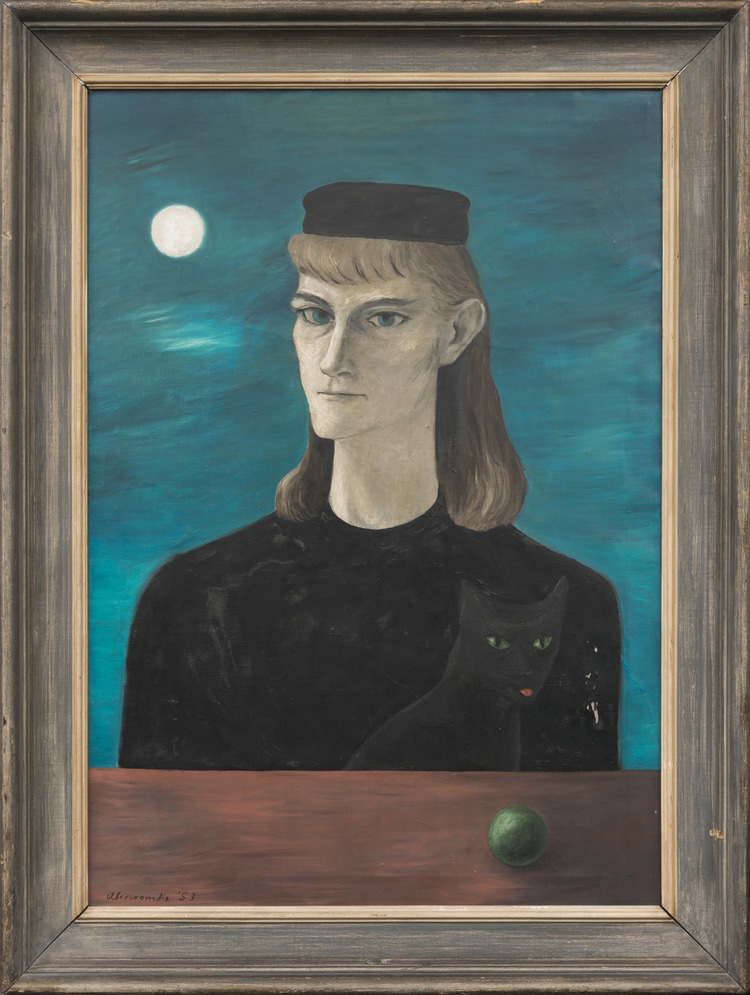 ---
Gertrude Abercrombie (1909-1977) was a painter based in Chicago who created surreal and dream-like imagery. Cats, clouds, ostrich eggs, doors, lightning bolts, rocks and sea shells set in airless landscapes and spare interiors became a shorthand with which she chronicled her recurring dreams, fears, and obsessions. Her works are spare and syncopated—"off the beam" as Gertrude would say—and always self-consciously performative.
Led by author Donna Seaman, this tour of the Elmhurst Art Museum's exhibition Gertrude Abercrombie: Portrait of the Artist as a Landscape focuses on Abercrombie's biography. She surrounded herself with fascinating people including jazz musicians like Dizzy Gillespie, held regular jam sessions at her home, and was referred to as "the queen of the bohemian artists."
After the tour, Seaman signs copies of her book "Identity Unknown: Rediscovering Seven American Women Artists."

---