Jan Tichy: Artes in Horto
Chicago Cultural Center, Millennium Park Room
78 East Washington Street, Chicago, Illinois 60602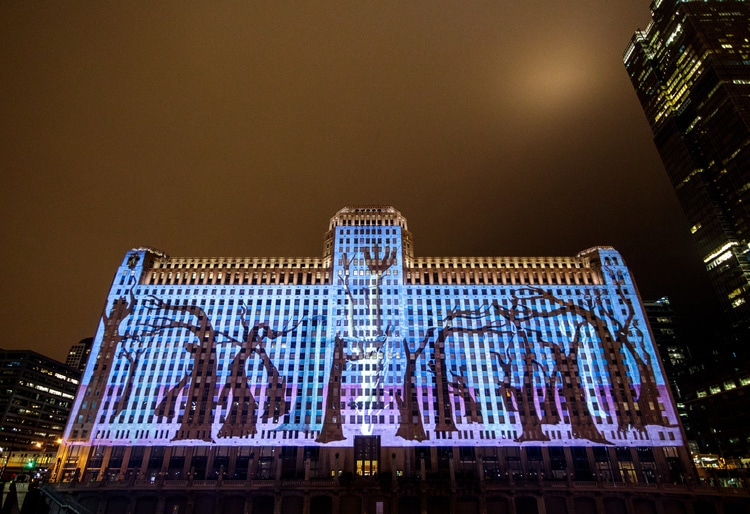 ---
As part of the Lurie Garden's Speaker Series, artist Jan Tichy discusses Artes in Horto – Seven Gardens for Chicago, his piece created for the inaugural installation of Art on theMART. Commissioned by the Terra Foundation for American Art as part of Art Design Chicago, Artes in Horto considers the work of seven local, historically consecutive artists who considered nature to be a significant influence on their practice. In conjunction with the talk, the piece will be reprised and projected on theMART that evening at 8 p.m., 8:25 p.m., 8:50 p.m., 9:15 p.m., and 9:40 p.m.
Tichy is a contemporary artist and educator. Working at the intersection of video, sculpture, architecture, and photography, his conceptual work is socially and politically engaged. Born in Prague in 1974, Tichy studied art in Israel before earning his MFA from the School of the Art Institute of Chicago, where he is now Associate Professor at Department of Photography and Department of Art & Technology Studies.
This event is free and open to the public. Registration is required.
---