April 21, 2018, 12–2 p.m.
Nathan Manilow Sculpture Park Tour: Where the Prairie Meets the City
Nathan Manilow Sculpture Park
1 University Parkway, University Park, Illinois, 60484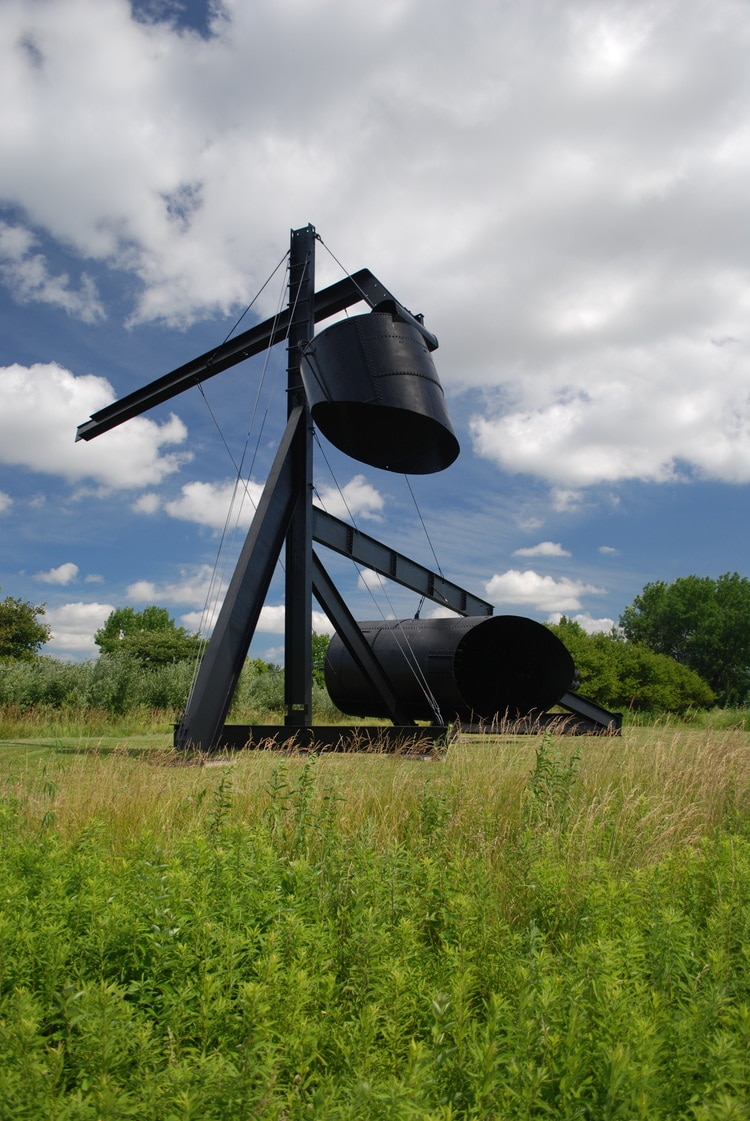 ---
Celebrate Earth Day with a tour of the Nathan Manilow Sculpture Park, a collection of 29 master works of public sculpture situated within 100 acres of prairie landscape located at Governors State University (GSU).
In 1968-69, art collector and philanthropist Lewis Manilow lent the use of a house on the future campus of GSU to sculptor Mark diSuvero. DiSuvero spent two summers creating sculpture there, and his presence attracted other artists to the area, including John Chamberlain, Richard Hunt, John Henry, Charles Ginnever, and Jerry Peart, among others. The growing collection was formally established as the the Nathan Manilow Sculpture Park in 1978, and today is recognized globally for its large-scale public art.
Led by Director and Curator Jeff Stevenson, this tour of the "museum-in-the-prairie" highlights three artists with Chicago connections, Richard Hunt, John Henry, and Mark di Suvero, and features many other pieces along the way.
The Nathan Manilow Sculpture Park is conveniently connected to Chicago via the Metra Electric Line. For those attending from Chicago, consider meeting the group in Millennium Park and catching the train. Click the link above for a detailed schedule and more information.
This tour is free and open to the public.
---