October 4, 2018, 5:30–7 p.m.
Reconstructing Paris: Miller's Direction of the 1933 World's Fair "Streets of Paris"
Featuring: historic preservationist and design historian Lauren Drapala
DePaul Art Museum
935 West Fullerton Avenue, Chicago, Illinois, 60614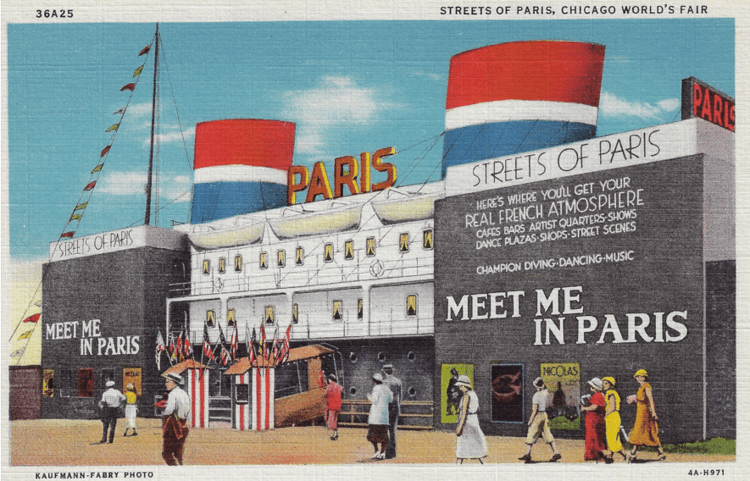 ---
Edgar Miller Legacy presents this talk as part of its Fall 2018 lecture series, A Lost Chapter Read Anew: The Visionary Art & Design of Edgar Miller, which digs deeper into the overlooked history of the 20th century American artist, craftsman, and creative spirit, Edgar Miller.
Lauren Drapala is a historic preservationist and design historian, currently pursuing her PhD in History of Decorative Arts, Design History and Material Culture at Bard Graduate Center in New York, NY. She has worked an architectural conservator on projects throughout the US, and has published articles on the architectural finishes of Frank Lloyd Wright; the decorative interiors of artist Robert Winthrop Chanler; and the built designs of Long Island-based architect, Olive Tjaden.
Presented in partnership with DePaul Art Museum.
This event is free to the public with registration.
---