December 16, 2018, 11 a.m.–3 p.m.
The Figure, Humor and the Chicago Imagists
Illinois Hall at Elmhurst College and Elmhurst Art Museum
190 Prospect Avenue, Elmhurst, Illinois 60126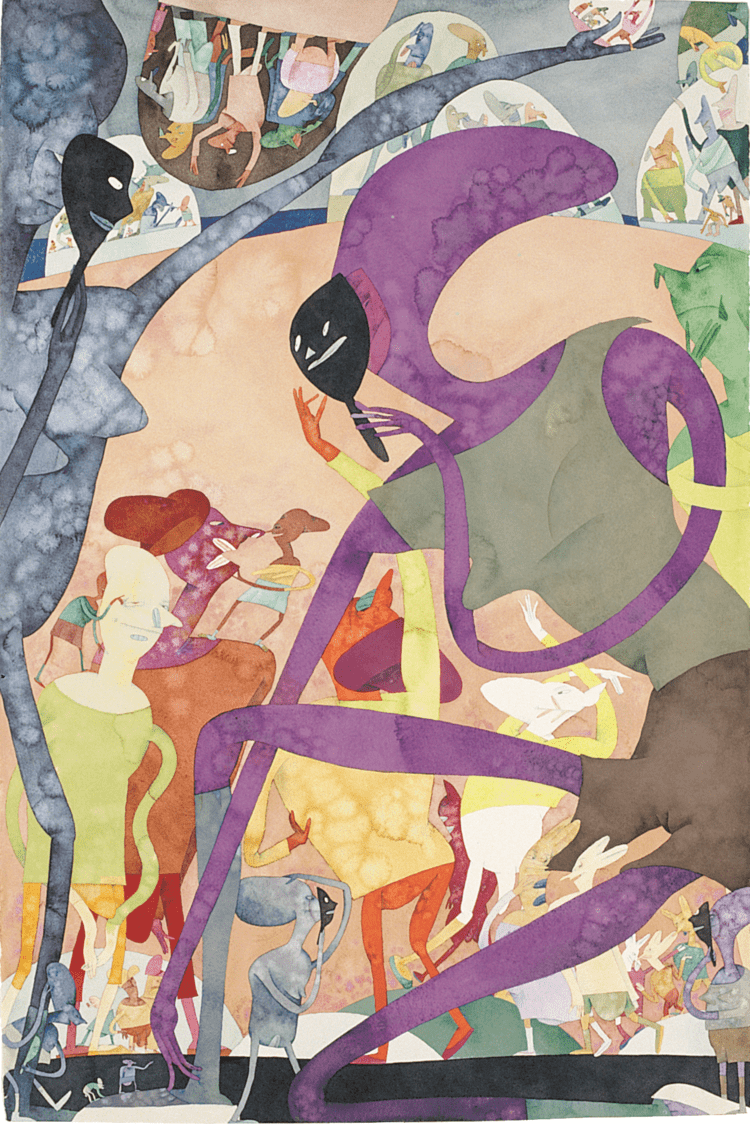 ---
Note: This event is sold out. Space is still available for the exhibition viewing and panel discussion at 1:45 p.m. at the Elmhurst Art Museum. The panel and exhibition viewing are free with Museum admission. Reservations are not required for the afternoon.
Sold out
11 a.m.–12:30 p.m. Introduction: Suellen Rocca, Speaker: Dan Nadel; Illinois Hall, Elmhurst College
12:30–1:30 p.m. Lunch break
Free with museum admission
1:45–3 p.m. Panel discussion and exhibition viewing; Elmhurst Art Museum
The Figure, Humor and the Chicago Imagists is a full-day symposium that explores works by the Chicago Imagists and their relationship to the tradition of American figurative art with specific emphasis on the ways in which the Imagists used humor in their depictions of the figure. The symposium features presentations on the topic and the opportunity to view the extraordinary Elmhurst College Imagist Art Collection on view at the Elmhurst Art Museum. The event includes an introduction by original Hairy Who member and curator of the Elmhurst College Art Collection Suellen Rocca and a presentation by writer and curator Dan Nadel, who recently organized What Nerve! Alternative Figures in American Art, 1960 to the Present. The viewing of the collection is followed by a panel discussion with participants to be announced.
This event is free and open to the public.
---