AfriCOBRA: Nation Time
Exhibitions
Museum of Contemporary Art North Miami
May 11–November 24, 2019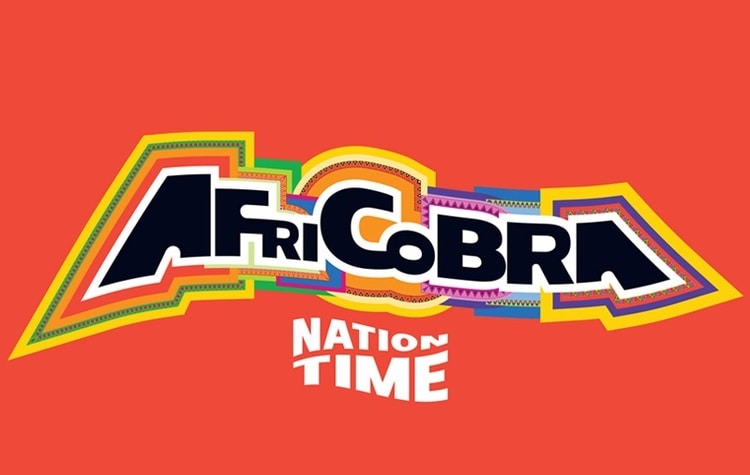 AfriCOBRA: Nation Time celebrates the founding of AfriCOBRA, the Black artist collective that helped define the visual style of the Black Arts Movements of the 1960s and 70s.
AfriCOBRA (which stands for the African Commune of Bad Relevant Artists) was founded in 1968 by Chicago-based artists Jeff Donaldson, Jae Jarrell, Wadsworth Jarrell, Barbara Jones-Hogu, and Gerald Williams, each of whom used their work to present uplifting portraits of African Americans. The founders, like many activists of the 1960s and 1970s, understood that their artistic voices could contribute to the liberation and unification of the Black community as a whole.
The project grew out of an exhibition first presented at the Museum of Contemporary Art (MOCA) North Miami from November 27, 2018–March 24, 2019, honoring of the collective's fiftieth anniversary. It brings together works by the founding artists with additional works by five early members—including Sherman Beck, Napoleon Jones-Henderson, Omar Lama, Carolyn Lawrence and Nelson Stevens—to look back at their early contributions, the evolution of AfriCOBRA, and the artists' contemporary work.
AfriCOBRA: Nation Time, organized by MOCA North Miami and curated by Jeffreen M. Hayes (Executive Director of Threewalls in Chicago), is on view at Ca' Faccanon in Venice, Italy, as part of the 2019 Venice Biennale's program of Collateral Events.