Edgar Miller, Renaissance Man
Digital Resources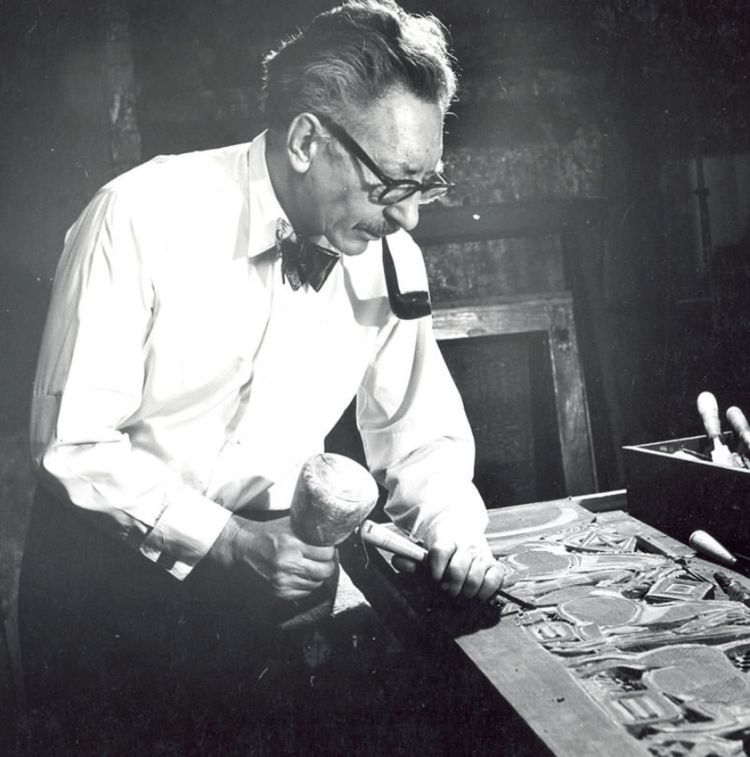 Edgar Miller (1899–1993) was a modern Renaissance man. Embracing old-world techniques in an increasingly technological age, he honed his skills as a painter, mastered wood carving and sculpting, became one of the nation's foremost stained glass designers by his mid-twenties, and pioneered techniques of graphic art in modern advertising.
This interactive digital guide (produced as a companion to a 2017 five-part lecture series on the artist) explores Miller's work through the lens of his fine and folk art, commercial designs, architectural installations, personal life, and influence on Chicago culture. It also includes video-recordings of all five lectures as well.
Visit Edgar Miller, Renaissance Man here.