Statue Stories Chicago
Public Programs
The Richard H. Driehaus Foundation
Ongoing through December 2020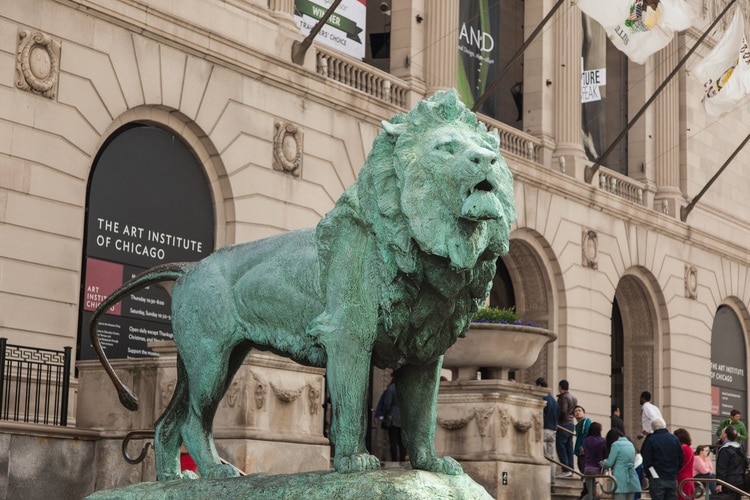 Statue Stories Chicago is a free, city-wide art project giving voice to some of Chicago's most iconic statues, with Abraham Lincoln, a bronze lion, the beloved "Bean," and others among them. Using drama, humor, and location technology, Statue Stories Chicago breathes life into the city's marvelous collection of public art. Follow a self-guided tour or use your smartphone to scan a plaque located near each statue, and listen in as Chicago's sculptural landmarks collectively share the city's stories.
British art producer Sing London teamed up with The Second City, Steppenwolf Theatre Company, Lookingglass Theatre, and Goodman Theatre to commission Chicago's most prominent writers and actors to animate these statues, including voices from David Schwimmer, Shonda Rhimes, Malcolm London, Tracy Letts, and many other Chicago actors. Statue Stories Chicago is made possible through support of The Richard H. Driehaus Foundation in partnership with Chicago's leading theatres, cultural institutions, and the Chicago Park District.
To learn more, visit www.statuestorieschicago.com.