The Arts Club of Chicago at 100: 1916–2016
Publications
The Arts Club of Chicago
The University of Chicago Press
Published November 2016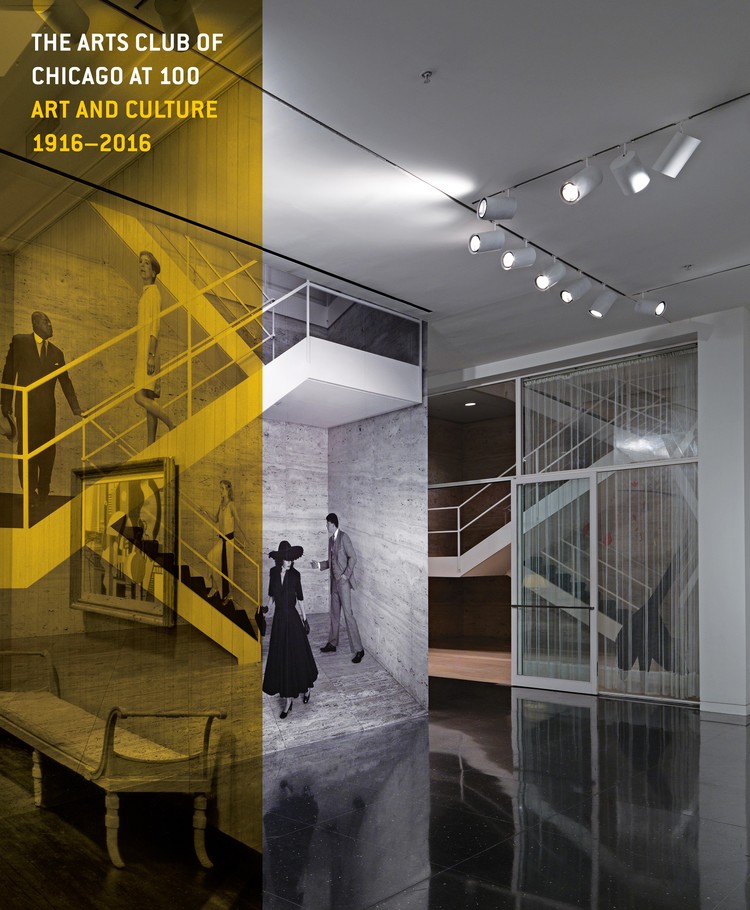 Founded in 1916 in the wake of the scandalous Armory Show, the Arts Club of Chicago aimed to present the city with new images, sounds, and ideas. Conceived as an exhibition and social space that would cultivate sophisticated conversations around a range of media, the Arts Club has maintained its core interest in presenting culture "in the making." Today, it continues to serve as a key venue in Chicago for the presentation of work by the national and international avant-garde.
This volume addresses the visual art, music, theater, dance, architecture, and literature presented by the Club over its one-hundred-year history with new scholarship by leading writers in each field. Janine Mileaf and Susan F. Rossen offer an in-depth look at the tastemakers of modernism in the city, from Sherwood Anderson and Gertrude Stein to local cultural player Rue Winterbotham Carpenter. In addition, each copy of the book also includes an original artist's project by Walid Raad. A dynamic exploration of the intertwined histories of the Arts Club and Chicago, The Arts Club of Chicago at 100 celebrates both an institution and a city that have remained innovative and forward thinking throughout the decades.
To purchase, click here.