The Many Hats of Ralph Arnold: Art, Identity & Politics
Publications
Museum of Contemporary Photography at Columbia College Chicago
Published October 2018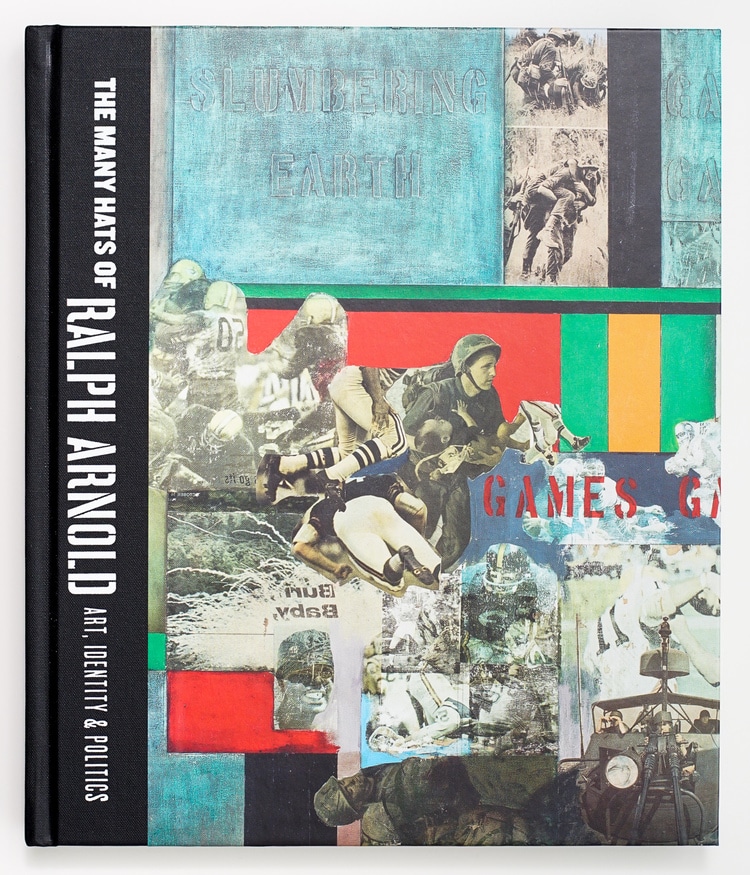 During the tumultuous 1960s and 70s, prolific Chicago artist Ralph Arnold made photographic collages that appropriated and commented upon mass media portrayals of gender, sexuality, race, and politics. Arnold's complex visual arrangements of photomontage, painting, and text were built upon his own multilayered identity as a black, gay veteran and prominent member of Chicago's art community. Arnold participated in some of the era's most provocative exhibitions, yet by the mid-1980s he increasingly focused on his teaching and service to the art community.
The Many Hats of Ralph Arnold: Art Identity & Politics is the first book-length scholarly analysis of the artist's work and accompanies an exhibition of the same name at the Museum of Contemporary Photography at Columbia College Chicago. The eight scholarly essays relate Arnold's collage practice to issues of segregation in the art world, the history of the Black Arts Movement, the intersectional identities of LGBTQ artists of color, the centrality of Chicago's contributions to 20th century art, the burgeoning print and television media of the mid-twentieth century, the use of collage as both technique and metaphor, the history of black music as inspiration, and the period debates over figuration and abstraction.
For more information and to purchase your own copy, click here.