Midwest Women Artists Symposium 2017
Academic Programs
Bradley University Art Department
November 2–3, 2017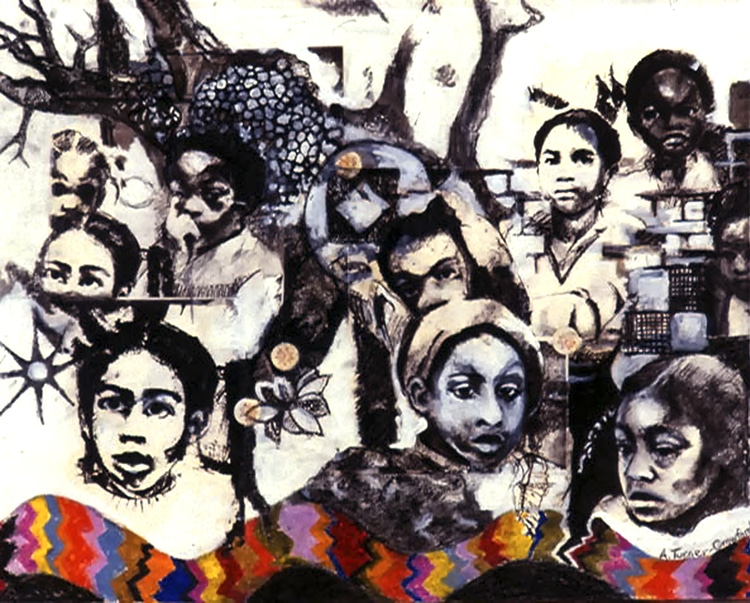 The 1960s, '70s, and '80s were a period of great cultural, political, economic and technological change in the United States. The optimism of the Kennedy presidency gave way to the turmoil of civil rights struggles and anti-war demonstrations in the 1960s, as America sent men to land on the moon and sought economic parity through a multi-pronged War on Poverty. Feminist organizations proliferated during the second wave feminist movement and the environmental movement took hold despite the growth of conservative populism in the 1970s, as the Middle Eastern oil crisis brought consumerism up short. The 1980s saw the end of the Cold War, the rise of evangelicalism, the de-regulation of industry, and the introduction of personal computers and mobile telephones.
Artists recognized the power their work could have to raise public awareness of social and political issues, and to effect change. Many women artists challenged mainstream modernism in ways that precipitated fundamental changes in the art world and beyond. Their stories, especially those of Midwestern female artists, are still not well documented or widely known.
The 2017 Midwest Women Artists Symposium, Transforming Culture and Society: Midwest Women Artists, 1960s-1980s, explores the social issues and subject matter that Midwestern women artists of the period addressed in their work, as well as their impact on their communities through the organizations they formed to exhibit and promote their creative activities.