H.C. Westermann Goin' Home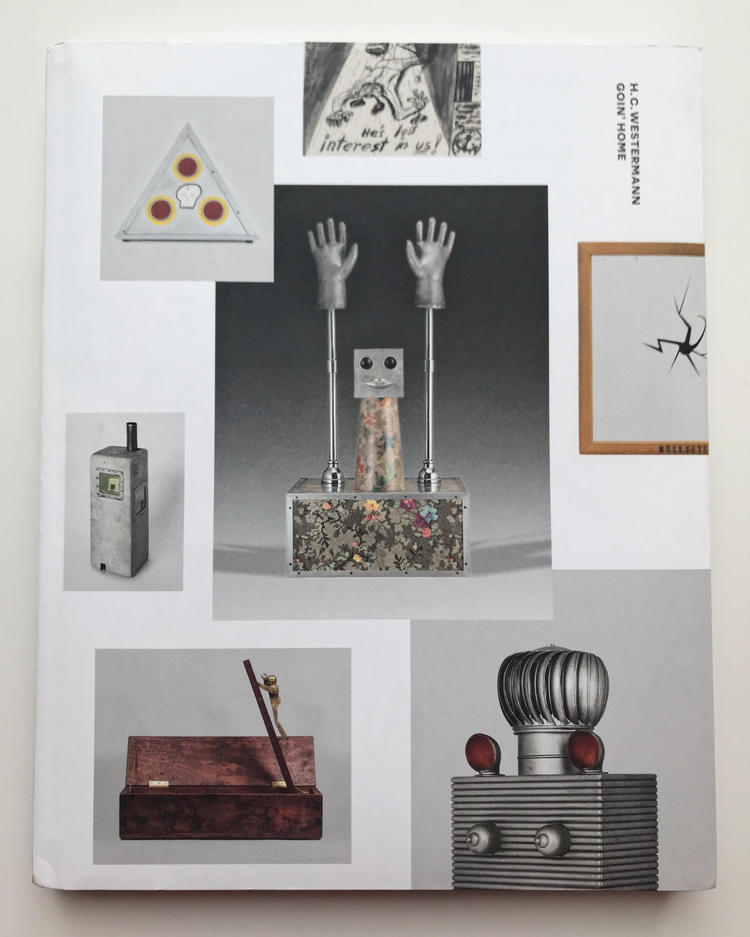 To purchase
---
In conjunction with the exhibition of the same name, on view at the Museo Nacional Centro de Arte Reina Sofía from February 6–May 6, 2019, this publication reflects on the work of American artist Horace Clifford Westermann (1922–1981).
Westermann is strongly identified with Chicago, where he launched his career and studied at the School of the Art Institute of Chicago (1947–1950 and again in 1952–54 after serving in the Korean War). He began producing his enigmatic, finely crafted wood and mixed-media sculptures in Chicago (Mies Van der Rohe was among the first to purchase his sculpture). Associated with the mid-century group of Chicago artists known as the Monster Roster, Westermann influenced a range of younger artists nationally in the 1960s and 70s, notably the Chicago Imagists.
Westermann's body of work consists largely of sculpture. His works were predominantly made from wood through his masterly command of carpentry and cabinetmaking, yet he also used other techniques and materials such as metal, glass and enamelling with incredible precision. Without adhering to one particular style, Westermann was a maker of objects, of separate pieces: his sculptures, laden with meaning, often irony, result from the processing of experience, coalescing to yield specific fragments of reality.
The catalogue features original essays by Jo Applin (Head of the History of Art Department, Courtauld Institute of Art), exhibition coordinator Beatriz Velázquez, Diedrich Diederichsen (Professor of Theory, Practice, and Communication of Contemporary Art, Academy of Fine Arts Vienna), Ana Merino (Director of the MFA Spanish Creative Writing program, University of Iowa), a full list of works from the exhibition, and the re-printed essay "The Art of H.C. Westermann: 'An Unexpected Absurdity Underlies Every Certitude'" by the late curator and gallerist Dennis Adrian (1937–2018) as originally published in Artforum in 1967.