The Time is Now! Art Worlds of Chicago's South Side, 1960-1980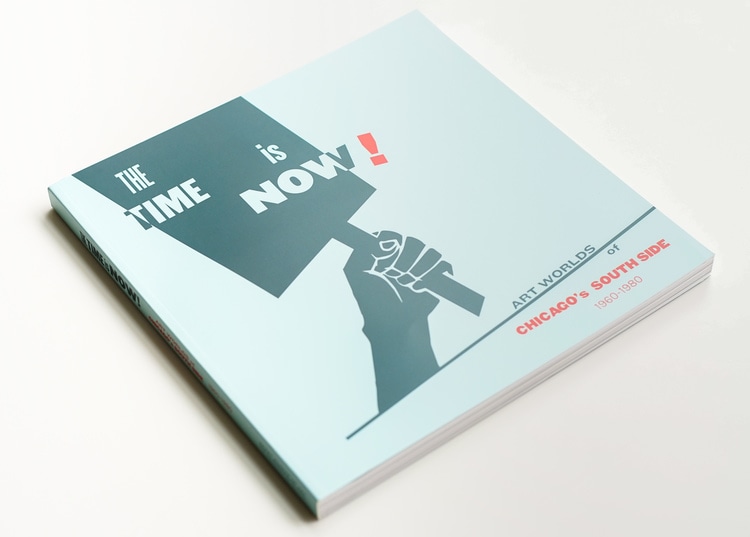 For more information and to purchase
---
During the 1960s and 70s, Chicago was shaped by art and ideas produced and circulated on its South Side. Defined by the city's social, political, and geographic divides and by the energies of its multiple overlapping art scenes, this vibrant hub of creative expression produced a cultural legacy whose impact continues to unfold nationally and internationally.
The Time is Now! Art Worlds of Chicago's South Side, 1960-1980, produced in tandem with an exhibition of the same name at the Smart Museum of Art, examines this cultural moment—brimming with change and conflict—and the figures who defined it. Focusing primarily on African American artists in and out of the Black Arts Movement, The Time is Now! re-examines watershed cultural moments: from the Wall of Respect to Black Creativity, from the Civil Rights Movement to AfriCOBRA, from vivid protest posters to visionary Afrofuturist art, and from the Hairy Who to the radical sounds of the Association for the Advancement of Creative Musicians.
Employing new scholarship that reassesses and recalibrates traditional narratives of postwar Chicago art, the exhibit resonates with current national dialogues around race, gender, protest, and belonging. The multi-author book contains a series of long and short essays, interviews, and other contextual material, along with full-color images of all works included in the exhibition and extensive reproductions of ephemera and historical photographs. The volume is published by the University of Chicago Press.