October 6, 2018, 10 a.m.–3 p.m.
Edgar Miller Urban Design Tour
Departs from Chicago History Museum
1601 N Clark St, Chicago, IL 60614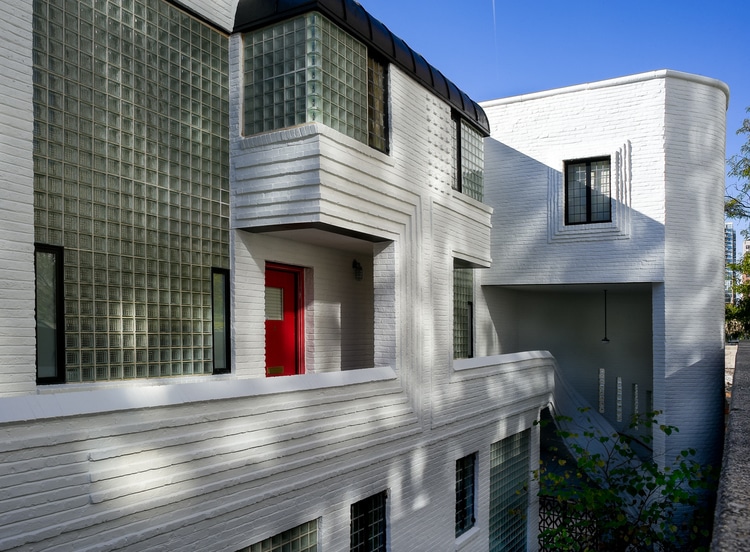 ---
Edgar Miller (1899–1993) was a modern Renaissance man. Embracing old-world skills in an increasingly technological age, he honed his skills as a painter, mastered wood carving and sculpting, became one of the nation's foremost stained glass designers by his mid-twenties, and pioneered techniques of graphic art in modern advertising.
Presented by Edgar Miller Legacy, this guided bus tour explores some of Miller's most prominent commercial and privately commissioned works in the city of Chicago, including private spaces rarely open to the public.
Sites include:
King Arthur Court at the former Medinah Athletic Club, now the Hotel Intercontinental Chicago, home to some of Miller's most detailed stained glass windows.
The Trustees System Service Building, known today as the Century Tower, a unique art deco architectural project that incorporates magnificent cut-lead designs by Miller.
The landmark Frank F. Fisher Apartments, one of the city's most refreshingly designed private residences, and the site of some of Miller's most beautiful architectural work.
The under-construction National Public Housing Museum with a focus on its efforts to restore Miller's large-scale limestone "Animal Court" sculptures designed for the Jane Addams Homes in 1938.
---