December 15, 2018, 1:30–2:30 p.m.
From Bloomers to Pedal Pushers to Rompers: Riding Bikes in Style
Expo 72
72 East Randolph Street, Chicago, Illinois 60602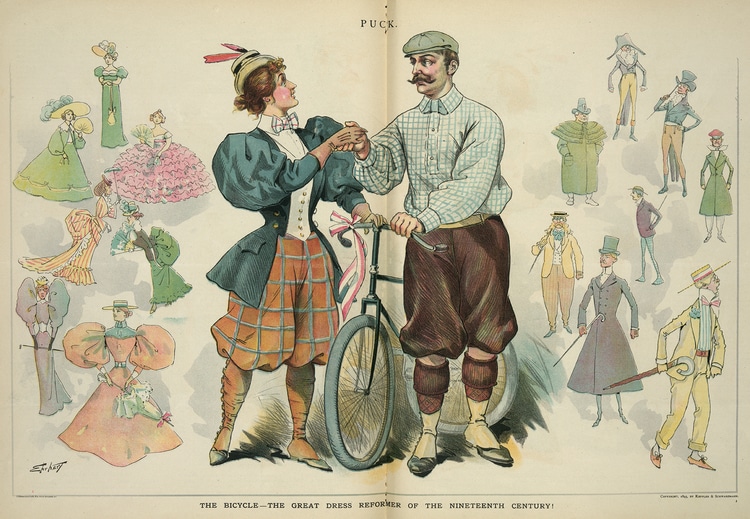 ---
Cycling fashion has been a topic of discussion since bicycles were invented. Bike riders carefully selected their clothing for both performance and self-expression, with today's cyclists continuing the tradition. Join Petra Slinkard (Curator of Fashion and Textiles at the Peabody Essex Museum) and Lauren Boegen (Curator of the Design Museum of Chicago's exhibition Keep Moving: Designing Chicago's Bicycle Culture) for a conversation about the history of bike style and fashions and the role Chicago played in their evolution.
This event is free and open to the public.
---