August 26, 2018, 12–2 p.m.
Logan Monument Re-Assembly: Photo Re-Creation and Performance
Logan Monument in Grant Park
South Michigan Avenue at 9th Street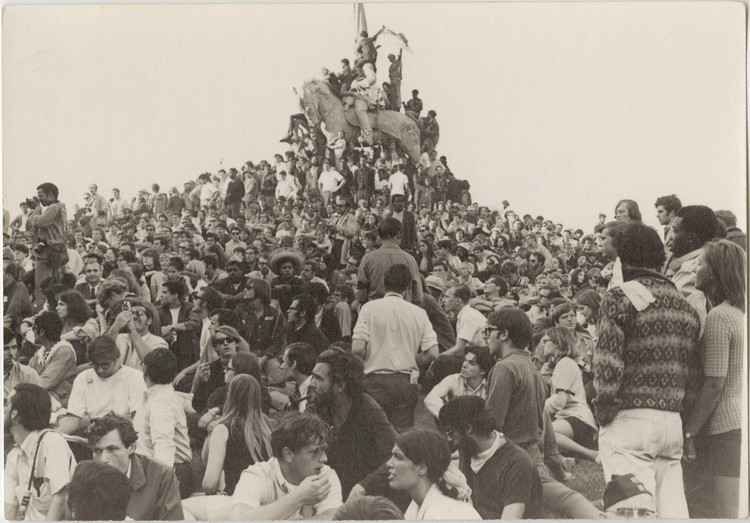 ---
August 26, 2018 marks the 50th anniversary of the 1968 Chicago Democratic Convention, when protesters drew both national and international attention. On this date, Floating Museum facilitates a re-engagement performance that reinterprets Peter Bullock's iconic photograph at Logan Monument. The performance is presented in collaboration with dance company Move Me Soul and photographer Cecil McDonald, Jr. Audience members are encouraged to take part in this historic event.
Please note: In the event of rain, this program will be rescheduled for September 9.
---