Announcing ART DESIGN CHICAGO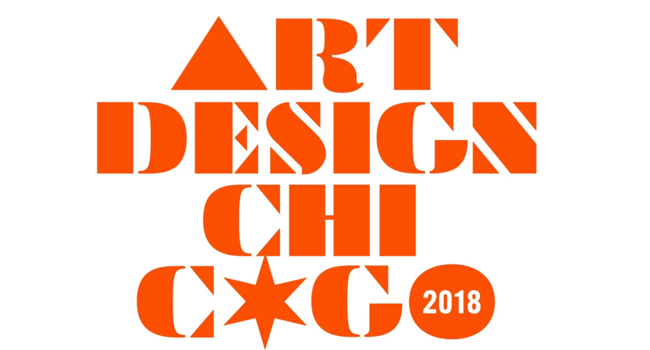 On April 4, 2017 at the Chicago Cultural Center, The Terra Foundation for American Art formally announced Art Design Chicago, a wide-ranging initiative to explore the breadth of Chicago's role as a catalyst and incubator for innovations in art and design. Spearheaded and funded by the Terra Foundation, with significant support from The Richard H. Driehaus Foundation, Art Design Chicago was developed in partnership with more than 40 cultural organizations to celebrate Chicago's artists, designers, and creative producers.
Art Design Chicago will feature more than 25 exhibitions and hundreds of public programs, presented throughout 2018, as well as the creation of several scholarly publications and a four-part documentary. Together, these activities shine a light on Chicago's art and design legacy, and its continued impact on contemporary practice.
"We are delighted to be working with so many brilliant organizations to bring Art Design Chicago to life, and to share with new and existing audiences the dynamic artistic history of Chicago. This city has long had a pioneering spirit, championing the avant-garde, and shaping modern art and design. Chicago continues to be uniquely positioned to translate artistic vision into the consumer goods that we live with everyday," Elizabeth Glassman, President and CEO of the Terra Foundation.
Partners for the initiative range widely in mission and scale, showcasing the tremendous variety of cultural organizations throughout Chicago. To view a full list of partners and programs to date, visit our Partners and Programs pages.
The Terra Foundation is committed to fostering engagement with American art among audiences across the globe, and to encouraging dialogue about art's ability to speak to broader ideas of nationality, identity, and culture. Art Design Chicago offers an opportunity to examine the art and design movements that were born and nurtured in Chicago, and their relationships to other artistic developments throughout the world. To support the success of Art Design Chicago, Terra Foundation has invested over $6 million in providing grants and project support for partner organizations. To-date, Terra has given 41 grants to 30 organizations, with more to be announced. Grantees were selected by an application process, which includes external peer review.
Additional funding for the initiative is provided by Presenting Partner The Richard H. Driehaus Foundation, Leslie Hindman Auctioneers, and the John D. and Catherine T. MacArthur Foundation. The Chicago Community Trust and Leo Burnett are providing in-kind support.
"Chicago is a dynamic city, rich in culture and history; what better way to tell our story than through art. Through Art Design Chicago, the City will continue growing its profile as a global capital for creativity while ensuring accessibility to art and design for all residents of Chicago," Chicago First Lady Amy Rule, co-chair of the Art Design Chicago Civic Committee.