The Story of Our Logo with Designer James Goggin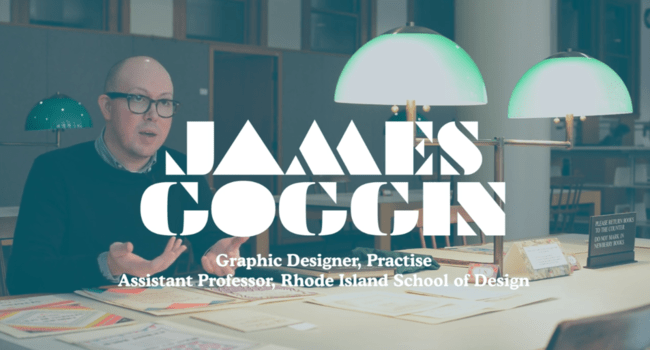 "In the same way that the overall initiative is telling a story about Chicago art and design, I felt very strongly that the [design] identity should also play that role," said Art Design Chicago graphic designer James Goggin.
Goggin is the Lead Designer and Owner of Practise and Assistant Professor at Rhode Island School of Design. His approach to developing the Art Design Chicago logo was a unique one, diving deep into Chicago's history as an important producer of typography and stencils, with the support of Art Design Chicago partner, the Newberry Library. As a result, the creative identity of the initiative is grounded in the city's design tradition and representative of the stories Art Design Chicago will tell.
Take a look:
Special thanks to the Newberry Library for providing the space and resources to support Goggin's research, and to our friends at Spirit of Space for capturing this story so well.