Video: Chicago's Bike Culture on Display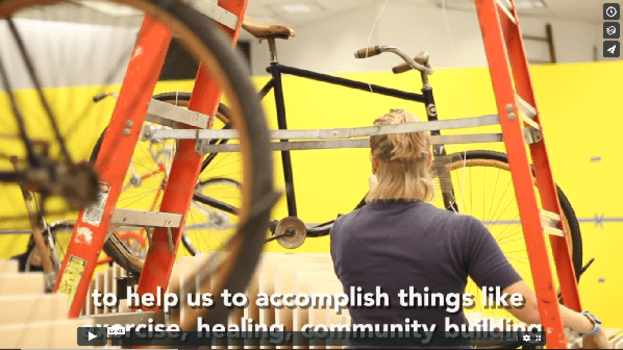 Connecting the current Design Museum of Chicago exhibition Keep Moving: Designing Chicago's Bicycle Culture to the city itself, youth video artist Pascal Sabino partnered with Free Spirit Media and Art Design Chicago to film the exhibition alongside related stories of local bike culture today.
Featuring Lauren Boegen, exhibition curator and the Design Museum of Chicago's Executive Director of Operations and Collections, the video follows the story of the bicycle in Chicago as told by the exhibition. Boegen notes that the bikes of today's world have become much more than just objects of transportation, but also integral parts of community building, joy, health, and healing.
The video illustrates this idea by examining different aspects of current bike culture – including spinning classes, memorials for fallen bicyclists, and a local bike shop offering training and educational opportunities to inner-city youth.
"The bike means something different to everyone. It means accessibility, it means freedom, and it's a way to express yourself." – Lauren Boegen
Watch the full video below.
Keep Moving: Designing Chicago's Bicycle Culture is on view at the Design Museum of Chicago through March 3, 2019 as part of Art Design Chicago.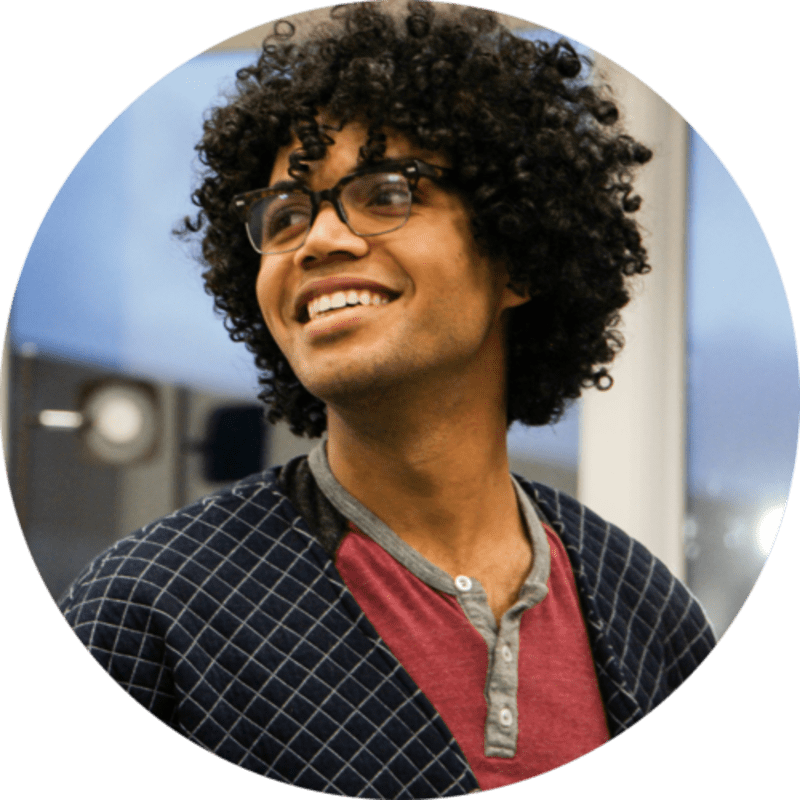 Pascal Sabino is a Chicagoland native who has recently returned to his home city. He is a graduate of Pomona College in Claremont, CA and holds a BA in Politics and Economics.
Pascal's areas of focus include environmental justice, urban planning, and infrastructure. He wants to use his platform as a journalist to reshape how Chicago is perceived, especially on the South and West side, and elevate radical, community-based solutions to structural issues faced by people of color in the city.