Art of Illinois
Exhibitions
Illinois Executive Mansion Association
July 14–December 31, 2018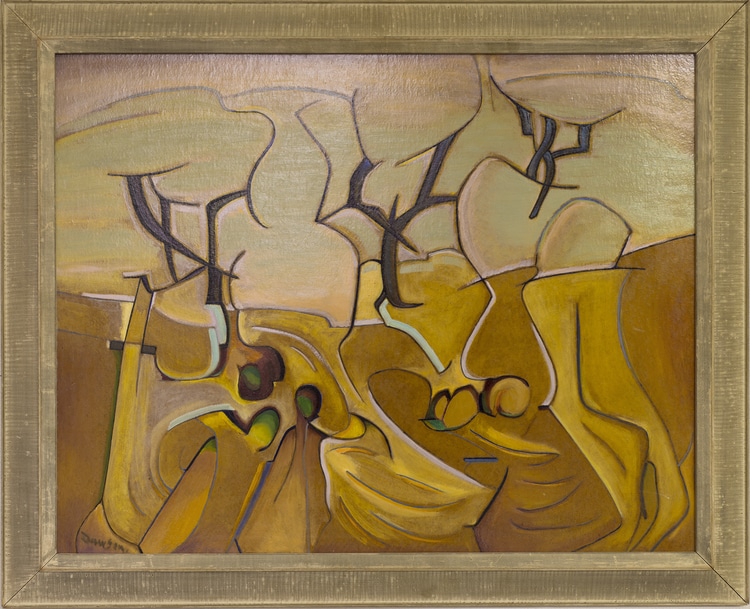 The inaugural exhibition of the Executive Mansion in Springfield following a major architectural restoration, Art of Illinois examines the creative achievement of fine and applied arts practitioners working in Illinois from the mid-nineteenth century to the present. Exhibiting approximately 80 significant examples from the fields of painting, sculpture, furniture, metalwork, ceramics, and glass, Art of Illinois emphasizes themes, including: the historical depth and richness of the state's artistic legacy, the diversity of Chicago's and Illinois' creative community, and how the places and people of Illinois, especially Chicago, have inspired artists. Drawn from collections statewide, the exhibited works exemplify the variety of museums, historic sites, and other settings in which the state's and Chicago's art and design heritage are preserved and presented.
Art of Illinois contributes new insights into Chicago's art and design history showcasing Chicago-created decorative and fine arts across various media that are rarely considered in a single presentation. The exhibition examines the work of Chicago-area fine and applied arts in dialogue with work produced in downstate locales, surveys the highlights of the creative achievements of Chicago and downstate artists and artisans from the mid-nineteenth century to the present, and groups objects by aesthetic considerations, themes, or genre encouraging them to "dialogue" across time drawn from collections statewide.
The exhibition is organized by curators Wendy Greenhouse and Sharon Darling.