July 12, 2018, 10 a.m.–6 p.m.
Bus Tour: Sculpture in Chicago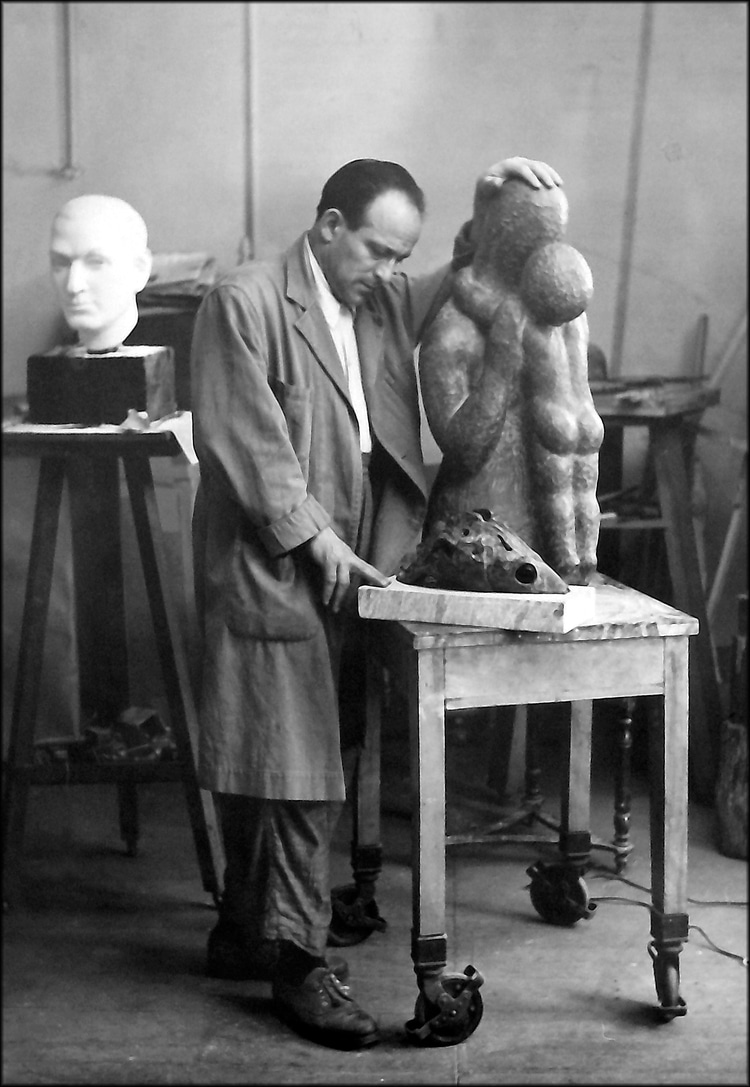 ---
Presented by Art Encounter, this day-long bus tour begins with lunch at Miramar Bistro in suburban Highwood followed by a visit to the studios of Omri and Julie Rotblatt Amrany whose large scale sculptural commissions have featured major sports heroes including Michael Jordan and Kareem Abdul Jabbar.
The day continues at Oakton Community College's Koehnline Museum of Art in Des Plaines with a tour of Sculpting a Chicago Artist: Richard Hunt and his Teachers. The world-renowned sculptor Richard Hunt studied with two dynamic teachers at the School of the Art Institute in the 1950's, Nellie Bar and Egon Wiener, both of whom fled Nazi Germany bringing their European academic training with them. Following the exhibition viewing, participants discuss selected sculptures located throughout the campus, including works by many Chicagoans.
This tour is led by artist and Art Encounter Artistic Director Joanna Pinsky.
The tour has two pick-up and drop-off locations: Ogilvie Transportation Center in downtown Chicago and Edens Plaza in Wilmette. Click the link above for more details.
---