December 13, 2018, 5:30–7:30 p.m.
How to Draw in Museums: Drawing the Hairy Who, Part I
Smart Museum of Art, The University of Chicago
5550 South Greenwood Avenue, Chicago, Illinois 60637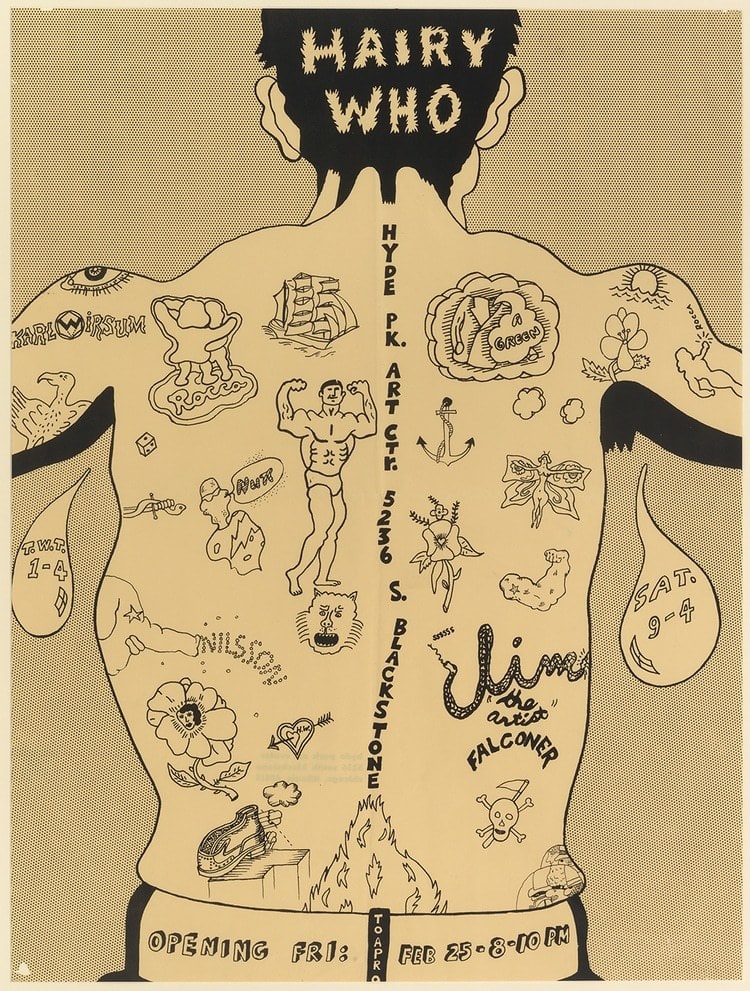 ---
Pick up a sketchbook and learn the secret techniques of the Hairy Who, an eccentric group of Chicago artists who got their start in Hyde Park. This program begins with an in-gallery drawing exercise, a discussion of paintings by Hairy Who artist Suellen Rocca, and an exploration of Hairy Who posters and comics.
That is Part I of a two-part program presented in partnership between the Smart Museum of Art and The Art Institute of Chicago in conjunction with their respective exhibitions The Time is Now! Arts World's of Chicago's South Side, 1960-1980 and Hairy Who? 1966-1969.
Register for Part II of this program here.
This event is free and open to the public.
---