Internationales Bauhaus-Kolloquium
Bauhaus-Universität Weimar
Universitätsbibliothek & Foyer, Steubenstraße 6, 99423 Weimar, GERMANY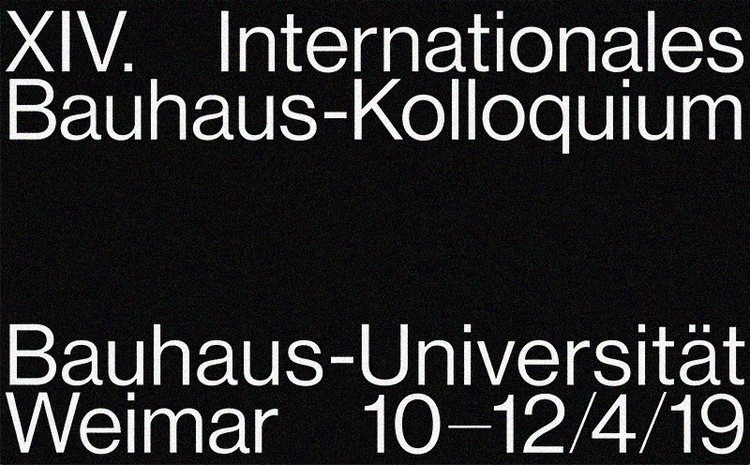 ---
To honor the centennial anniversary of the founding of the German Bauhaus, this colloquium brings together an inter­disciplinary community of scholars for an in-depth look at the movement's beginnings in 1919, the socio-political context of Bauhaus in 20th century histories, as well as its inter­national reception, migration, and legacy—including its impact on disciplines including design, art, architecture, urban planning, the social sciences, and more—today.
The event features a behind-the-scenes look at the forthcoming 2019 documentary feature—called The New Bauhaus—by the New York-based film production team Opendox. As the Nazis took over Germany, many displaced Bauhaus masters found refuge in the United States. So too did László Moholy-Nagy, who in 1937 arrived in Chicago where he established what many now consider America's most influential mid-century school of design. The New Bauhaus is a documentary film exploring the artistic practice and legacy of László Moholy-Nagy, with particular focus on his time spent as founder and director of the New Bauhaus (later the School of Design and currently the IIT Institute of Design) in Chicago during the 1930s and 40s.
The screening takes place on April 11, 2019 at 7 pm. For the full schedule, click here.
Registration is required.
---