October 26, 2018, 7–8:30 p.m.
Light Play: Film and the Bauhaus
The Block Museum of Art, Northwestern University
40 Arts Circle Drive, Evanston, Illinois 60208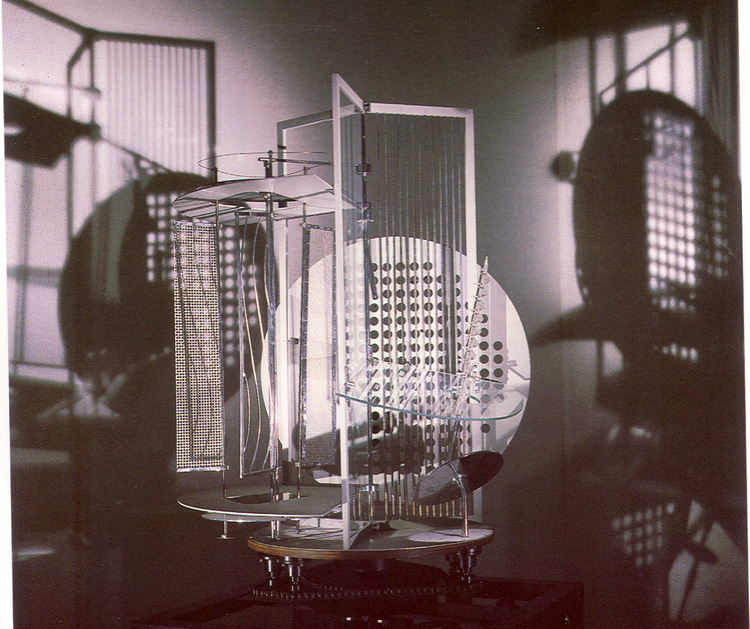 ---
The Chicago-based designers Mort and Millie Goldsholl studied at Chicago's School of Design in the 1940s under renowned artist and educator László Moholy-Nagy, who brought the methods and principles of the German Bauhaus to the United States. Known for their emphasis on architecture and design, faculty at the Bauhaus also explored the kinetic possibilities of projected light and film. This experimental legacy deeply influenced School of Design students in Chicago, including Mort and Millie.
Laura Frahm, Assistant Professor of Visual and Environmental Studies at Harvard University, presents her research on New Bauhaus filmmakers followed by a screening of key films by Moholy himself, Hans Richter, and others, including an excerpt from the upcoming Opendox documentary film, The New Bauhaus.
This program is part of the film series "Designers in Film: The Cinematic World of the Goldsholls," presented in conjunction with The Block Museum of Art's exhibition Up Is Down, featuring screenings of films produced by Chicago-based designer-filmmakers Morton and Millie Goldsholl and their collaborators, influencers, and contemporaries. Presenting classic and rarely-seen shorts across a wide spectrum of animated, experimental, and commercial film, "Designers in Film" illuminates the Goldsholls' place within the innovative atmosphere of 20th-century cinematic exploration.
This program has been made possible through the generous support of the Goethe Institut.
This event is free and open to all. This venue is wheelchair accessible.
---