#AskACurator and Art Design Chicago: A Month-long Video Series Featuring Art Design Chicago Curators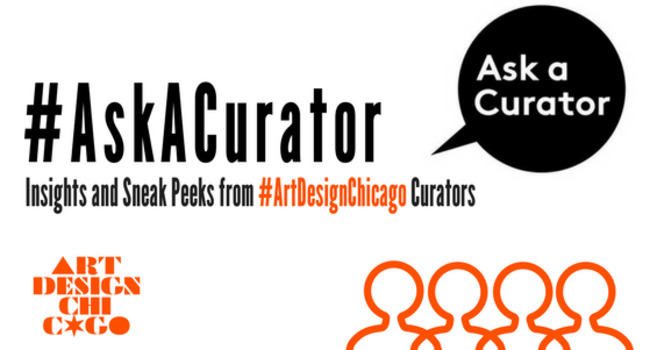 Art Design Chicago will be participating in #AskACurator Day, an annual engagement opportunity in which museum curators across the world answer audience questions through social media. In 2017, #AskACurator Day is scheduled for Wednesday, September 13. To give you a behind-the-scenes look at several of the exhibitions and programs illuminating Chicago's history of art and design in 2018, we will expand #AskACurator throughout the month of September. Our video series features one curator per week providing us a sneak peek of their Art Design Chicago project in development.
In our first video, Lauren Boegen, Executive Director of Operations and Collections at the Chicago Design Museum and curator of the upcoming exhibition Keep Moving: Designing Chicago's Bicycle Culture, answers our question: What do you hope visitors will take away from Art Design Chicago?
"I really hope that Chicagoans, and Midwesterners in general—who tend to be very humble about what we do and what we create—will use this as an opportunity to brag a little bit about what's come out of our city and what's come out of this region," said Boegen.
Watch the full video to learn more about the unexpected discoveries Boegen has uncovered while curating Keep Moving. Check our Facebook page all month to see more behind-the-scenes looks at Art Design Chicago projects as they continue to take shape, including those from our partners at the DePaul Art Museum, the DuSable Museum of African American History, and the Ukrainian Institute of Modern Art.
Special thanks to Lauren Boegen and Tanner Woodford at the Chicago Design Museum for producing this film and answering our questions.