Art Design Chicago Launches Citywide "Just Go See It" Campaign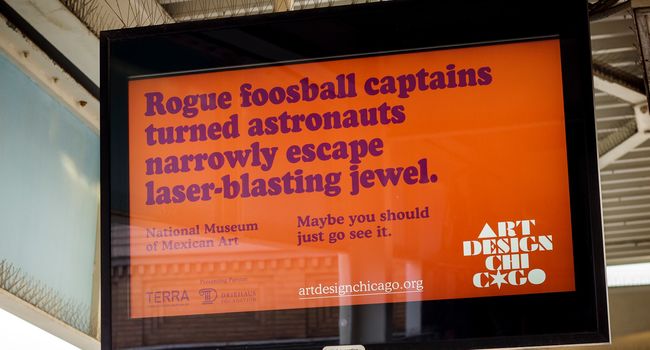 Chicagoans are, by nature, a proud and inquisitive bunch. Inspired by the spirit of curiosity that we exhibit in our daily lives, Art Design Chicago has launched a public engagement campaign called Just Go See It.
Developed through a pro-bono partnership with Chicago-based advertising agency Leo Burnett, the campaign aims to provoke and draw arts-curious Chicagoans to the multitude of art and design-related events and programs at Art Design Chicago's partner institutions citywide.
Across the city, locals and visitors are discovering colorful teaser headlines at bus stops, on neighborhood billboards and CTA platforms, at the Chicago Cultural Center, and through digital ads, intended to direct viewers to Art Design Chicago exhibitions and iconic public art throughout the city.
No matter your level of knowledge of Chicago's art and design scene, we invite you to explore our Just Go See It page, and take a guess at these familiar and less-familiar pieces. You might be surprised by how much you know!