How Immigration and Migration Shape Chicago Creativity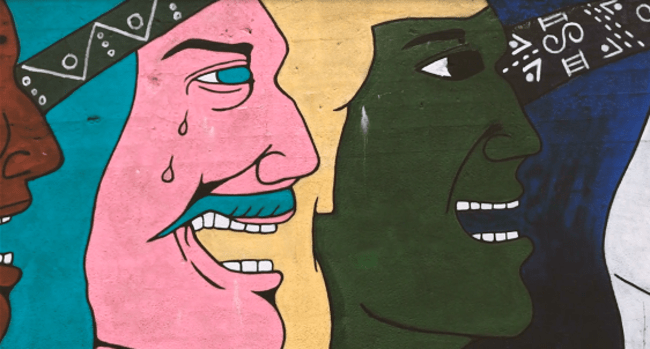 Aurelio Diaz, Galeria del Barrio, 1976. Restored by Sam Kirk. Located at the intersection of West 16th Street and Blue Island Avenue in Pilsen, Chicago.
Immigration and migration are central to the story of Chicago. Once situated at the intersection of major transportation routes used to traverse the country, Chicago remains a hub where people of different cultures, customs, and perspectives collide and converge.
As creatives with distinct ideas, skills, and artistic backgrounds joined waves of immigration and migration to and through Chicago, the city became an engine of innovation where artists, designers, and institutions shaped the creative practices that flourish today.
Few areas of the city represent this history better than Pilsen, Chicago's predominantly Mexican-American neighborhood located on the city's southwest side. In an interview for Art Design Chicago, Cesáreo Moreno, Chief Curator of the National Museum of Mexican's Art, and organizer of the exhibition Arte Diseño Xicágo: Mexican Inspiration from the World's Columbian Exposition to the Civil Rights Era, spoke about the city's immigrant past.
Watch our interview with Cesáreo Moreno below.
Arte Diseño Xicágo surveys the early artistic activity of Mexican travelers and immigrants to Chicago. Starting in the nineteenth century, many of those arriving were utilitarian craftspeople and artisans looking for opportunity in a city well-known for industry and the mobilized union workforce that supported it.
As Moreno notes, this migrant community's early involvement in labor organizing shaped successive generations of socially-engaged Mexican-Chicago artists who closely aligned art with activism. From the mural movement of the 1970s to social practice today, these two movements were cultivated in Chicago and adopted nationwide.
Below you'll find a selection of additional Art Design Chicago exhibitions and events that illuminate the impact of immigration and migration on the city's creative legacy, from the past to the present.
Exhibitions
Sculpting a Chicago Artist: Richard Hunt and his Teachers Nelli Bar and Egon Weiner
Yasuhiro Ishimoto: Someday, Chicago
Events
Cultural Intersections: Iconic Chinese Design by Norwegian Architects
Art Speaks: Global City, Global Art
Documentary Film Premiere: The First Lions
For a full range of programming highlighting the impact of immigration and migration, you can find exhibitions here and events here.