Inaugural Art Institute Block Party to Showcase Chicago's Creative Community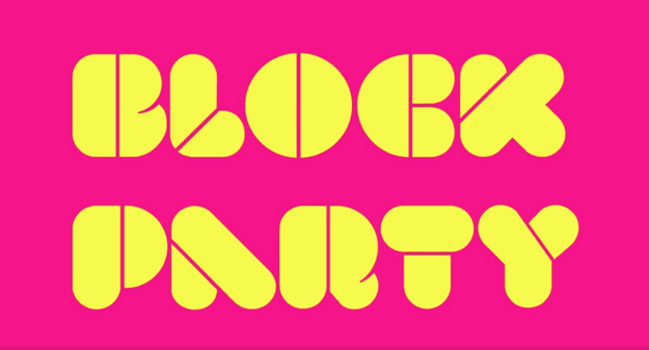 Did you know Art Design Chicago is supporting the first-ever Art Institute of Chicago Block Party this summer? On Saturday, July 21st from 10:30 a.m. to 10:30 p.m., come to the Art Institute for a day of talks, performances and art making that fill the museum's galleries, gardens, library and public spaces. This 12-hour celebration led by artists, musicians and dancers from across Chicago includes programming for adults and kids of all ages.
$10 museum admission for Illinois residents with advance purchase.
Artists, historians, storytellers, performers, and a crowd-sourced roster of community contributors will present short talks, interactive gallery experiences, and creative responses to the Art Institute's renowned permanent collection and special exhibitions through a variety of activities.
Here are just a few of the day's highlights (view the full list here):
11 a.m.
Performance: Reading Charles White with The Lucky Trikes
Watch performance artists The Lucky Trikes celebrate a brand new children's picture book about Chicago artist Charles White created by his son, artist Ian White, outside of the exhibition Charles White: A Retrospective, presented in partnership with Art Design Chicago. Recommended for families with young children.
10:30 a.m. – 1:30 p.m.
Art-Making: Drawn From Chicago: Make and Mail Postcards with Intuit
Make your own Joseph Yoakum-inspired postcard of Chicago's sites and mail it to someone special with Art Design Chicago partner Intuit: The Center for Intuitive and Outsider Art.
11 a.m., 1 p.m., 3 p.m.
Gallery Tour: Tour the Block with Julia Bachrach
Learn about the fascinating history of the Art Institute and its outdoor museum setting in Chicago's "Front Yard" with Julia Bachrach, author of The City in a Garden: A History of Chicago's Parks.
12 p.m., 1 p.m., 2 p.m., 3 p.m.
Art Moves: Billy Abernathy, Edmonia Lewis, and Robert Paige
Connect with educators using portable methods about the work of Chicago photographer Billy Abernathy, as well as artists Edmonia Lewis, whose work was featured at the 1893 World's Columbian Exposition, and Robert Paige, a Chicago-based artist and designer. More info on this program can be found here.
11:30 a.m., 1:30 p.m.
Art-Making: Send a Postcard from 1893
Make a collaged postcard inspired by the Ryerson Library's archives of maps, photographs, and memorabilia from Chicago's 1893 Columbian Exposition.
12:30 p.m.
Gallery Talk: Rick Kogan re-reviews the Chicago Picasso
Hear Chicago newspaperman Rick Kogan talk about the reception of this famous Chicago public art piece.
3:30 p.m, 4 p.m.
Gallery Talk: Never a Lovely So Real: Photography and Film in Chicago, 1950–1980
Join exhibition curator Michal Raz-Russo in a discussion of the exhibition Never a Lovely So Real: Photography and Film in Chicago, 1950–1980, presented in partnership with Art Design Chicago.
Saturday is also a fantastic opportunity to catch these exhibitions now on view at the Art Institute as part of Art Design Chicago: Flesh: Ivan Albright, Never a Lovely So Real: Photography and Film in Chicago, 1950–1980, and Charles White: A Retrospective.
View the schedule highlights and more details on our event page . Full schedule available here.
The Block Party is the latest in Art Design Chicago's "Neighborhood Days"—a series of four day-long community events across Chicago this year that are coordinated and supported by Art Design Chicago. In May, we partnered with the National Museum of Mexican Art to coordinate Arte Diseño Xicágo: A Neighborhood Fiesta in the Heart of Pilsen. On September 15, the DuSable Museum of African History will host Celebrating South Side Stories, a festival honoring the ongoing role that art and design played in growing communities and strengthening neighborhoods on Chicago's South Side.
And on November 10, the Near North Design Day will gather learners of all ages for a day of exploration and hands-on activities, drawing on iconic Chicago design objects and interiors as inspiration.