Terra Foundation Commissions Work for Inaugural Art on theMART Installation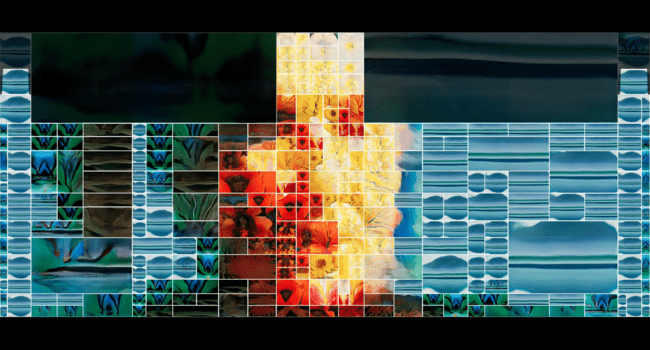 Jason Salavon, sketch for Art on theMART, 2018. Courtesy of the artist.
On Saturday, September 29th, theMART and the City of Chicago are preparing to launch Art on theMart, the world's largest digital art installation, featuring a curated series of digital artworks by contemporary artists and designers. The Terra Foundation for American Art has partnered with Art on theMart to commission two Chicago artists to create new work for the installation's inaugural display.
Created by Jan Tichy and Jason Salavon, the works are inspired by Chicago's art and design history and have been selected by the Terra Foundation as part of Art Design Chicago. Tichy and Salavon join artists Diana Thater and Zheng Chongbin, whose work has also been selected by Art on theMart to be projected as part of the inaugural programming that will be on view through December 30.
Projecting across more than 2½ acres of theMART's exterior river-facing façade, this first-ever large-scale digital art projection extends Chicago's tradition of innovation in public art and architecture. Following the launch event, the projections will be visible to the public from Wacker Dr. and along the Chicago Riverwalk and surrounding areas up to two hours per night, five days a week (Wednesday – Sunday) and for 10 months of the year (March – December).
Jason Salavon's Homage in Between (Chicago Art, 20th Century) speaks to Chicago's grand art and design histories as fluid streams of smaller events. Image archives are used to create poetic complexes of flowing visual history. Dense, organic matrices of images will flow over the surface of theMART. Reproductions of paintings, illustrations, photographs and other visual ephemera serve as source particulate in an evocative visual symphony of forms.
Also commissioned by the Terra Foundation, Jan Tichy's Artes in Horto – Seven Gardens for Chicago considers the work of seven local, historically consecutive artists who felt nature to be a significant influence on their practice. The natural elements from their artworks, animated and mapped on theMART's facade, grow into projected gardens of local art.
Art on theMART is presented by theMART, the City of Chicago. The permanent projection system that illuminates theMART with large-scale visual artistry has been designed and implemented by Obscura Digital, in partnership with theMart owner Vornado Realty Trust and architecture firm Valerio Dewalt Train Associates, Inc.
The launch aligns with Art Design Chicago, EXPO CHICAGO, and EXPO ART WEEK, which highlights the vast cultural opportunities that Chicago offers to collectors, dealers, art enthusiasts, and visitors.
Read more about the Terra Foundation's commissioned artists below.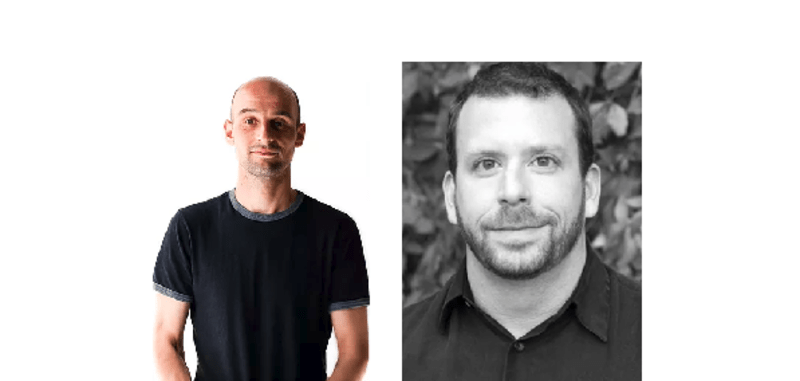 Jan Tichy is a contemporary artist and educator. Working at the intersection of video, sculpture, architecture and photography, his conceptual work is socially and politically engaged. Born in Prague in 1974, Tichy studied art in Israel before earning his MFA from the School of the Art Institute of Chicago, where he is now Associate Professor at the Department of Photography and the Department of Art & Technology Studies.
Tichy's works are included in public collections of MoMA in New York and Israel Museum in Jerusalem, among others.
Since the mid-1990s, Jason Salavon has used custom software to create artworks that ruminate on the nature of individual uniqueness when embedded in massive populations.
Salavon has exhibited in museums and galleries around the world, including the Museum of Modern Art, the Metropolitan Museum of Art, the Whitney Museum of Art, the Los Angeles County Museum of Art, the Museum of Contemporary Art Chicago and the Art Institute of Chicago among others.
Born in Indiana, raised in Texas and based in Chicago, Salavon earned his MFA at The School of the Art Institute of Chicago and his BA from The University of Texas at Austin. He is currently Associate Professor in the Department of Visual Arts at the University of Chicago.