Crain's Previews Art Design Chicago Imagists Exhibitions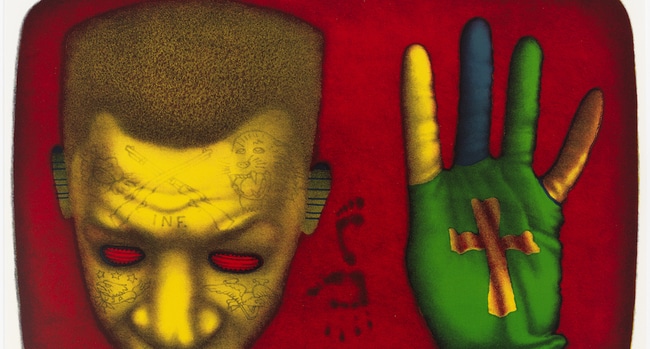 Image: Ed Paschke, Ponderosa [detail], 1991, Color lithograph on paper, Mary and Leigh Block Museum of Art, Northwestern University, 1995.5
Crain's Chicago Business previews three current and upcoming Art Design Chicago exhibitions related to the Chicago Imagists, speaking to former Hairy Who member and exhibition curator Suellen Rocca.
"Art Design Chicago, the yearlong initiative of the Terra Foundation for American Art, has shined lights on the city's contributions to visual culture, affiliating more than 30 exhibitions around the city and suburbs…One well-lighted group is the Chicago Imagists, an irreverent coterie of visual artists who gained notoriety in the 1950s and 1960s, and who electrify three exhibits opening in September." – Crain's Chicago Business
The Figure and the Chicago Imagists: Selections from the Elmhurst College Art Collection is on view at the Elmhurst Art Museum through January 13, 2019.
Break A Rule: Ed Paschke's Art and Teaching is on view at the Block Museum of Art at Northwestern University through December 9, 2018.
Hairy Who? 1966–1969 opens on September 26 at the Art Institute of Chicago.
Read "Chicago Imagists Star this Fall" on Crain's website.