The Art Newspaper Reviews Art in Chicago: A Fire from the History to Now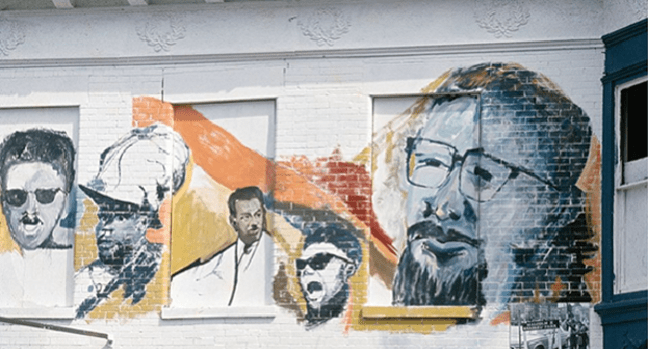 Detail from BAC Visual Artists Workshop's Wall of Respect mural (1967), now destroyed. Photo by Robert Sengstacke; courtesy of Sengstacke Archive, University of Chicago Library
In one of the first reviews of the new publication Art in Chicago: A Fire from the History to Now, The Art Newspaper provides a snapshot of the book's structure and emphasis on narrative and stories over timelines and chronology.
"The essays in Art in Chicago present a refreshing challenge to the standard narrative of Chicago's 150-year art history, highlighting the themes of art activism and diversity...The most comprehensive treatment of the topic to date." – The Art Newspaper
Read "Chicago's Art History, Revised" in The Art Newspaper.
Art in Chicago: A History from the Fire to Now is published by the University of Chicago Press and co-edited by art historians Maggie Taft and Robert Cozzolino. It officially launches on October 5th.