Art in Chicago: A History from the Fire to Now
Publications
The University of Chicago Press
Published October 2018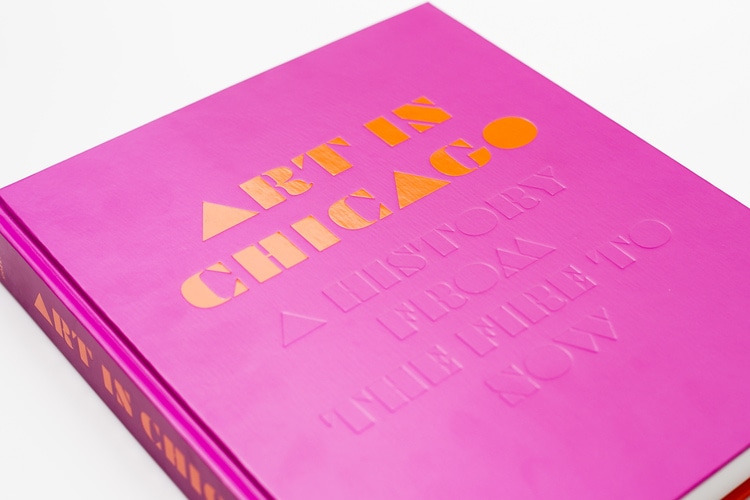 Art in Chicago is a magisterial account of the long history of Chicago art, from the rupture of the Great Fire in 1871 to the present, Manierre Dawson, László Moholy-Nagy, and Ivan Albright to Chris Ware, Anne Wilson, and Theaster Gates. The first single-volume history of art and artists in Chicago, the book—in recognition of the complexity of the story it tells—doesn't follow a single continuous trajectory. Rather, it presents an overlapping sequence of interrelated narratives that together tell a full and nuanced, yet wholly accessible history of visual art in the city. From the temptingly blank canvas left by the Fire, the narrative loops back to the 1830s and on up through the 1860s, tracing the beginnings of the city's institutional and professional art world and community. From there, it travels in chronological order through the decades to the present. Familiar developments—such as the founding of the Art Institute, the Armory Show, and the arrival of the Bauhaus—are given a fresh look, while less well-known aspects of the story, like the contributions of African American artists dating back to the 1860s or the long history of activist art, finally get suitable recognition. The six chapters, each written by an expert in the period, mix narrative and image, weaving in oral histories from artists and critics reflecting on their work in the city, and setting new movements and key works in historical context. The final chapter, comprised of interviews and conversations with contemporary artists and curators, brings the story up to the present, offering a look at the vibrant art being created in the city now and addressing ongoing debates about what it means to identify as—or resist identifying as—a Chicago artist today. The result is an unprecedentedly inclusive and rich tapestry, one that reveals Chicago art in all its variety and vigor—and one that will surprise and enlighten even the most dedicated fan of the city's artistic heritage.
Art in Chicago is co-edited by art historian Maggie Taft and Robert Cozzolino, Patrick and Aimee Butler Curator of Paintings, Minneapolis Institute of Art, and is published by University of Chicago Press.
For more information, click here.