Hairy Who? 1966—1969
Exhibitions
September 26, 2018–January 6, 2019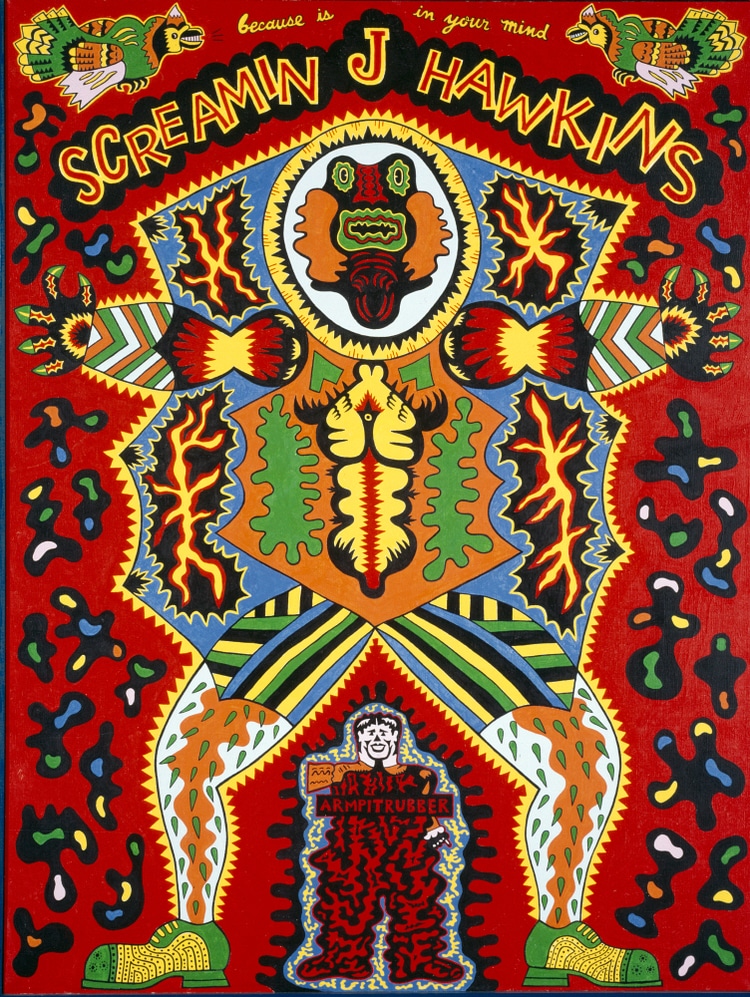 The Art Institute of Chicago presents the first major exhibition dedicated solely to the groundbreaking Hairy Who. This self-named, self-organized group of six artists—Jim Falconer, Art Green, Gladys Nilsson, Jim Nutt, Suellen Rocca, and Karl Wirsum—all came of age in Chicago, graduated from the School of the Art Institute, and began exhibiting at the Hyde Park Art Center in the late 1960s. In 1966–68, they organized a series of three exhibitions there with input and assistance from then-director Don Baum. In 1968–69, three subsequent shows were mounted across the United States—one at the San Francisco Art Institute, organized by Phil Linhares; one at the School of Visual Arts, New York, organized by Shirley Glaser; and one at the Corcoran Gallery at DuPont Center, Washington, DC, organized by Walter Hopps.
These gonzo displays of bright, bold, graphic work—made with unconventional media on novel supports—were full of personal symbolism which challenged prevailing notions of gender, sexuality, standards of beauty, and social mores. Transforming the landscape of art in Chicago, The Hairy Who's distinct aesthetic brought the city immense national attention.
Presented on the 50th anniversary of their final Chicago show, The Art Institute's major survey exhibition and publication feature key works as well as archival ephemera contextualizing the group's creative process, working methods, and the social and political milieu in which they made their art.
Hairy Who? 1966–1969 is co-organized by Mark Pascale, the Janet and Craig Duchossois Curator of Prints and Drawings, and Thea Liberty Nichols, Researcher in Prints and Drawings, with assistance from Ann Goldstein, Deputy Director and Chair and Curator of Modern and Contemporary Art.