Locating Your Practice in 'A Johnson Publishing Story'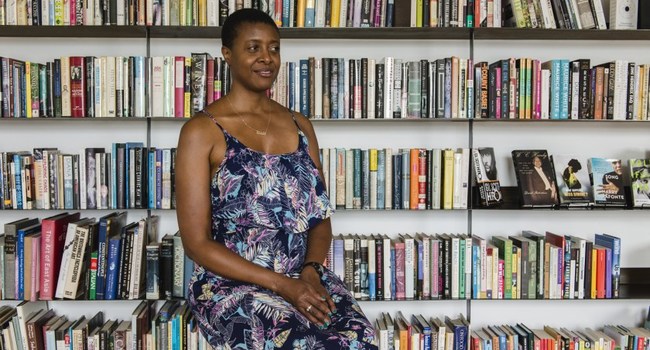 Artist Krista Franklin, with books from the Johnson Publishing Archive. Photo by Ryan Edmund.
In a new article continuing the editorial partnership between Sixty Inches from Center and Art Design Chicago, Sixty editor Noor Shawaf looks at Rebuild Foundation's exhibition A Johnson Publishing Story, through the eyes of Chicago-based artists and archivists inspired by the company's legacy.
While exploring the exhibition archives, Shawaf converses with transdisciplinary artist Samantha Hill and poet and visual artist Krista Franklin, ruminating on the publisher's historic significance and initial reception, as well as its contemporary impact and resonance today.
"Maintaining an archive is itself a process of restoration, not only of physical preservation, but of the image and its meanings, thereby restoring a community's history and restoring that history for all of us.
It is no wonder to me, then, that the Johnson Publishing Company was so successful because I see that care for both material object and self-image writ large in the exhibition." – Noor Shawaf
Read Noor's full article on Sixty's website. A Johnson Publishing Story is on view through September 30 at Stony Island Arts Bank as part of Art Design Chicago.