Video: Curating Chicago with Meg Duguid and Leslie Guy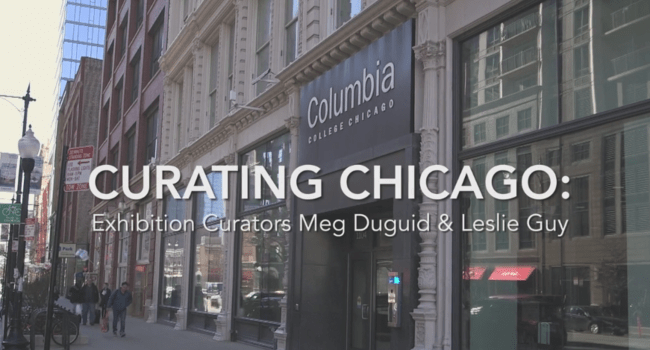 The final video in the editorial partnership series between Sixty Inches from Center and Art Design Chicago follows curators Meg Duguid and Leslie Guy as they tour their exhibitions—Where the Future Came From at Glass Curtain Gallery at Columbia College Chicago and Change the Canvas, Change the World: A Landscape of Cultural Discovery at the South Side Community Art Center, respectively. The two curators reveal the unique stories they uncovered in their research and who they view as responsible for Chicago's rich artistic legacy.
Produced by On The Real Film, the video also highlights some of Chicago's trailblazing artists, such as Margaret Burroughs, who made the South Side Community Art Center into a hub of black cultural life, or the city's many feminist art collectives dating back to the nineteenth century.
Watch the video below and read the accompanying article on Sixty Inches from Center's website.