June 23, 2018, 10 a.m.–3:30 p.m.
Chicago Parks Old & New: A Bus Tour
Featuring: Chicago historian Julia S. Bachrach
North side of Millennium Park
Upper East Randolph Street at South Columbus Drive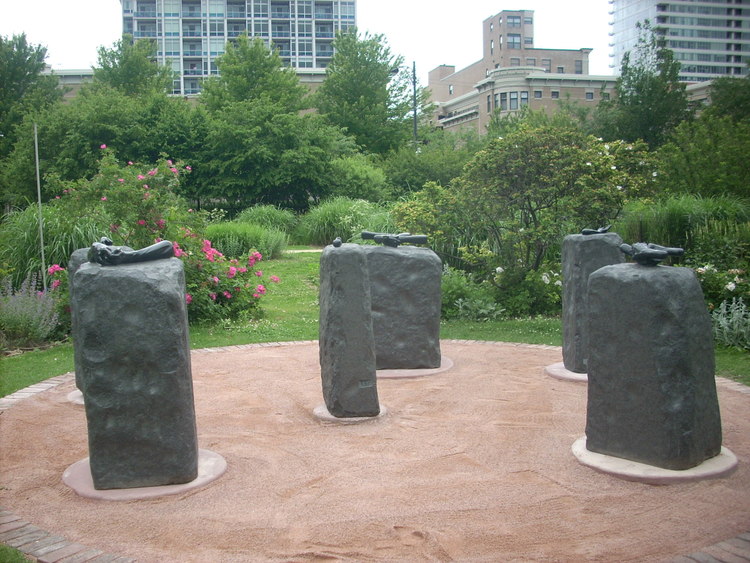 ---
For well over a century, Chicago has lived up to its motto "Urbs in Horto," a Latin phrase meaning "City in a Garden." This tour explores significant park artworks and landscape designs representing the many eras of park development and public sculpture in the city. The tour includes a visit to John J. Boyle's The Alarm, a memorial to the Ottawa Indians and one of the oldest public sculptures in the city. Additional historic artworks include the Altgeld Monument by sculptor Gutzon Borglum and Lincoln the Rail-Splitter by Charles Mulligan.
Works by contemporary artists are also featured, including Richard Hunt's Eagle Columns, Louise Bourgeois' tribute to Jane Addams called Helping Hands, and several new sculptures in Ping Tom Park. This tour also highlights the work of Jens Jensen, dean of Prairie style landscape architecture, with stops at Humboldt Park and Garfield Park.
---