September 15, 2018, 1–3 p.m.
Washington Park Walking Tour
Featuring: Chicago historian Julia S. Bachrach
Washington Park Refectory
5531 South Russell Drive, Chicago, Illinois 60615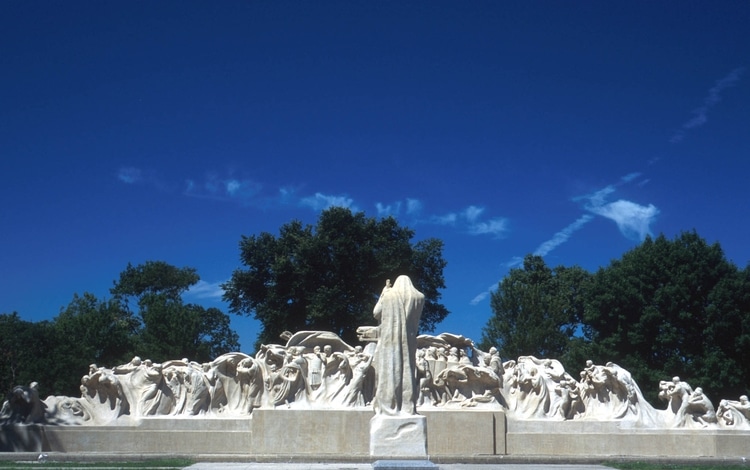 ---
Chicago's Washington Park is an artwork in itself, designed by Frederick Law Olmsted, the "Father of American Landscape Architecture" and originally laid out in 1871. This tour explores the landscape history and public artworks of the greenspace including Lorado Taft's Fountain of Time and Albin Polasek's Gotthold Ephraim Lessing Monument. This tour also coincides with Celebrating South Side Stories, a day-long festival of art, music, and film taking place at the DuSable Museum of African American History on the same day.
---