October 20, 2018, 10 a.m.–3:30 p.m.
Murals & More Bus Tour
Featuring: Chicago historian Julia S. Bachrach
North side of Millennium Park
Upper East Randolph Street at South Columbus Drive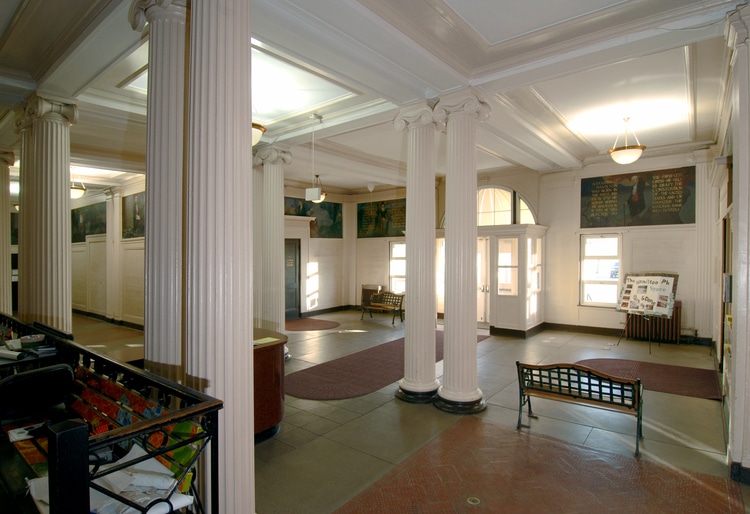 ---
When you go inside many of Chicago's out-of-the-way vintage park field houses, you often find exciting surprises such as historically significant paintings and Progressive Era murals. This tour includes murals created not only to decorate field houses, but also to inspire and educate the immigrant residents who lived in the surrounding neighborhoods during the early 20th century.
This tour highlights John Warner Norton's Historical Series mural in Hamilton Park and works by his students from The School of the Art Institute in Sherman Park. In Gage Park the tour visits Tom Lea's Pioneers mural, and at the Vanderpoel Gallery in Ridge Park participants see an impressive collection of paintings by American artists including Maxfield Parrish, Grant Wood, and Mary Cassatt.
---