December 1, 2018, 10 a.m.–12 p.m.
Chicago Style: A Holiday Card-Making Workshop and Talk
Featuring: Paul Gehl and Tanner Woodford
Newberry Library
60 West Walton Street, Chicago, Illinois 60610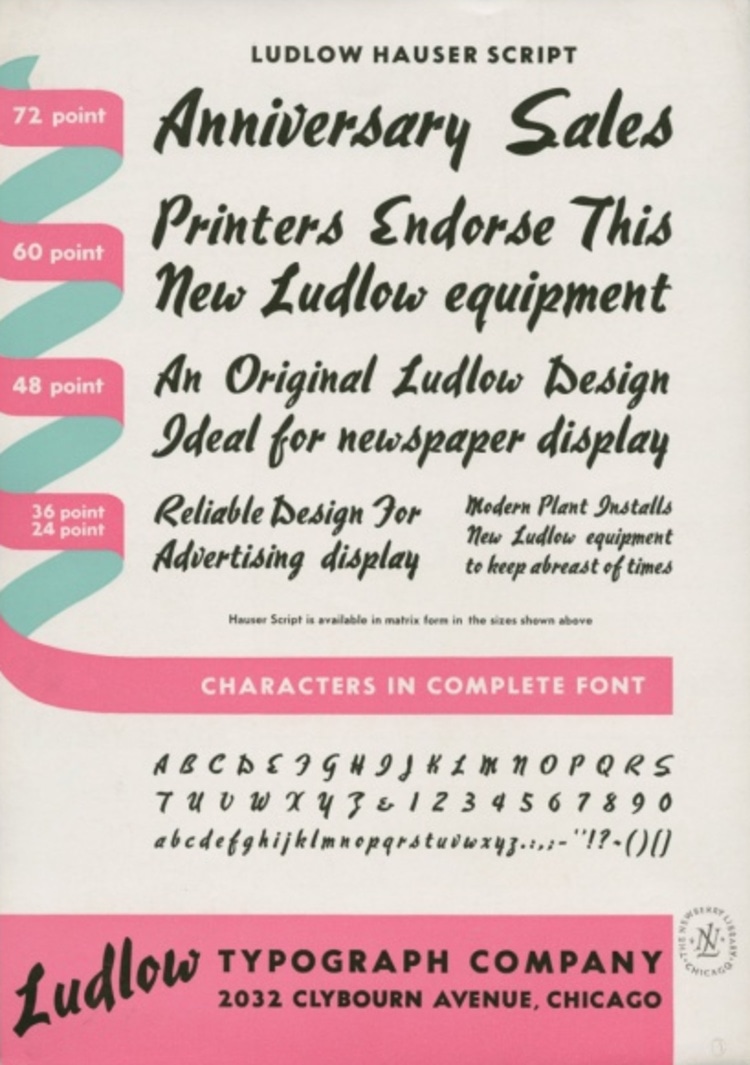 ---
Explore the aesthetic and technological dimensions of typography and book design in Chicago with an in-depth look at the Newberry's collection of type specimens, book designs, and advertising materials. The program opens with a discussion by Paul Gehl, Curator Emeritus at the Newberry Library, and Tanner Woodford, Executive Director of the Chicago Design Museum. Gehl and Woodford provide historical depth to what we utilize every day—the fonts on our computer screens. Gehl and Woodford illuminate how fonts came into being and the historical role Chicago played in font design.
The program concludes with a holiday card-making workshop led by staff of the Chicago Design Museum in which audience members create cards from words, letterforms, images, and handwriting reproduced from the Newberry's design collections.
Free and open to the public; registration required. Register online using this form by 8 am Saturday, December 1, 2018.
This venue is wheelchair accessible.
---