ChiDM Presents: Lara Allison
Featuring: Lara Allison
Design Museum of Chicago
108 North State Street, 3rd Floor, Chicago, Illinois 60602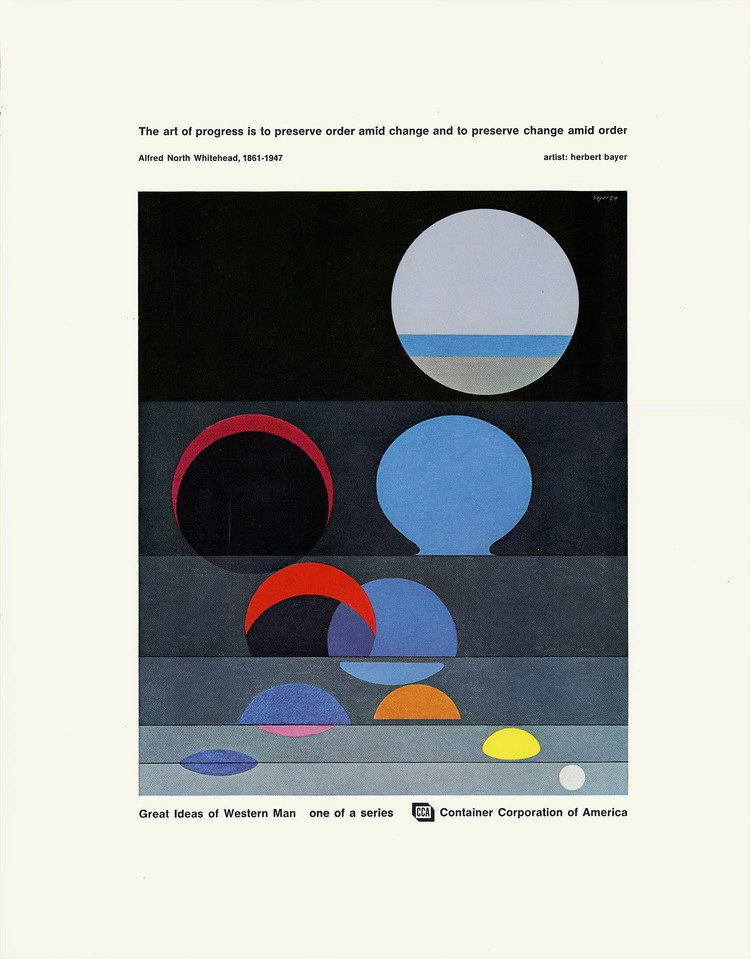 ---
Container Corporation of America's Great Ideas of Western Man advertising series represented a distinctive moment in the company's corporate marketing strategy. By 1950, when the campaign began, the company had established itself as easily identifiable to the public. It had been aesthetically unified as a modern organization through the integrated design of its offices, delivery trucks, invoices, factories, and graphic advertisements that emphasized the visual and that detailed the capacities, attributes, and functions of the packaging industry with minimal copy.
These early advertisements linked modern art with Container Corporation, but in their rationality, they fell in line with advertisements produced by other companies during the 1930s and early 1940s. The Great Ideas campaign represented a move towards non-rational advertising. In other words, they did not inform the consumer about the company itself or its products and processes, but rather linked it to something that had nothing to do with its operations directly—educational, philosophical, social, and political ideas stemming from (mostly) the Western intellectual tradition.
Lara Allison, Lecturer in Art History, Theory, and Criticism at The School of the Art Institute of Chicago, discusses the political, civic, and cultural Cold War context in which the Great Ideas of Western Man advertising campaign ran and addresses the tensions that emerged between designers and advertisers overseeing the Great Ideas and artists associated with Abstract Expressionism.
This event is free and wheelchair accessible. For additional information, please contact info@chidm.com
---