Art Design Chicago Storytelling Series
Chicago Athletic Association, The Tank (Ground Floor)
12 South Michigan Avenue, Chicago, Illinois 60603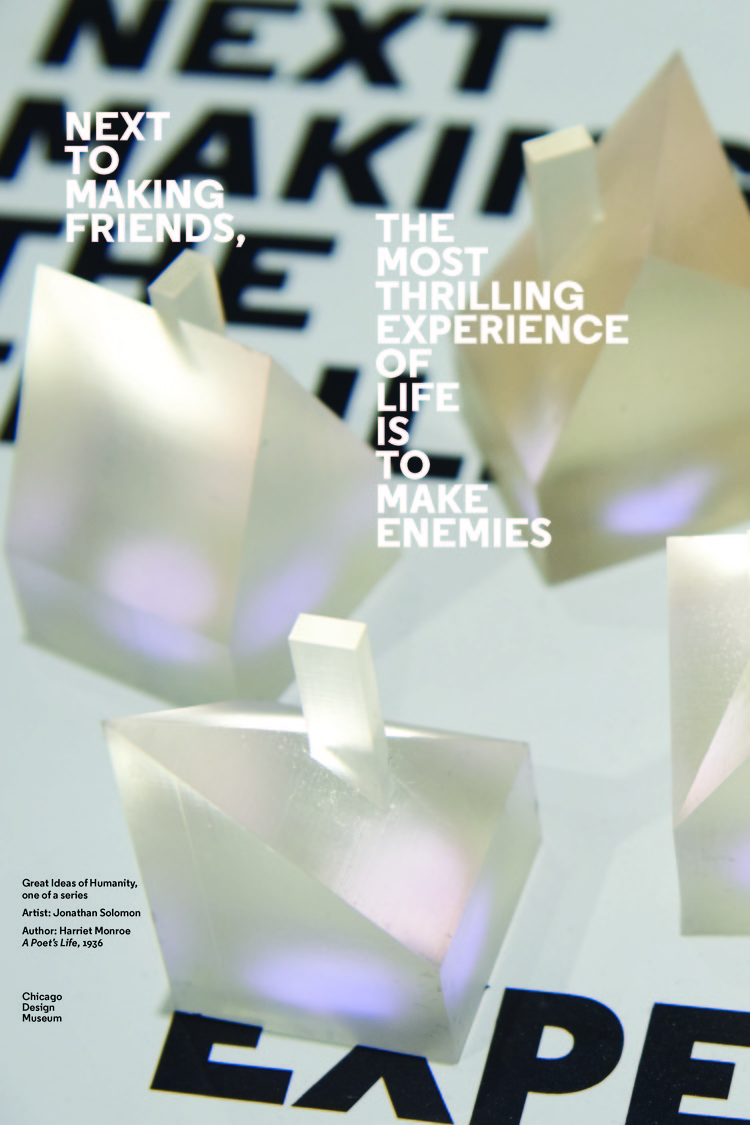 ---
With reverence to an influential series of mid-20th century advertisements created by Chicago-based Container Corporation, the Design Museum of Chicago has commissioned contemporary artists to create works inspired by important thinkers to form a new series entitled Great Ideas of Humanity. As part of Art Design Chicago, the series is now on view at the Museum in their exhibition, Great Ideas of Humanity: Out of the Container. In this conversation, Design Museum of Chicago Executive Director Lauren Boegen talks with designer Jonathan Solomon and design historian Lara Allison about the historic Great Ideas series and its impact today.
Lauren Boegen is the Executive Director of Operations and Collections at the Design Museum of Chicago. Beyond day-to-day operations, her work at the Museum focuses on its relationship with objects and on how to tell compelling, engaging stories for the general public, designers, and students.
Jonathan Solomon is Associate Professor and Director of Architecture, Interior Architecture, and Designed Objects at the School of the Art Institute of Chicago. His drawings, analytical and counterfactual urban narratives, appear in Cities Without Ground (ORO, 2012), and 13 Projects for the Sheridan Expressway (PAPress, 2004). Solomon edits Forty-Five, a journal of outside research, and was curator of the US Pavilion at the 2010 Venice Architecture Biennale. His interests include extra-disciplinary, post-growth, and non-anthroponormative design futures. Solomon received a BA from Columbia University and an MArch from Princeton University and is a licensed architect in the State of Illinois.
Lara Allison teaches design history at the School of the Art Institute and is the editor of the Chicago Art Deco Society Magazine. Her current research focuses on the legacies of European avant-garde culture in American corporate and institutional advertising and design from the 1930s through the 1970s.
---