February 25, 2018, 11 a.m.–12 p.m.
Art Design Chicago Storytelling Series
Featuring: DePaul Art Museum Director Julie Rodrigues Widholm and Artist Faheem Majeed
Chicago Athletic Association Hotel, Drawing Room Library
12 South Michigan Avenue, Chicago, Illinois 60603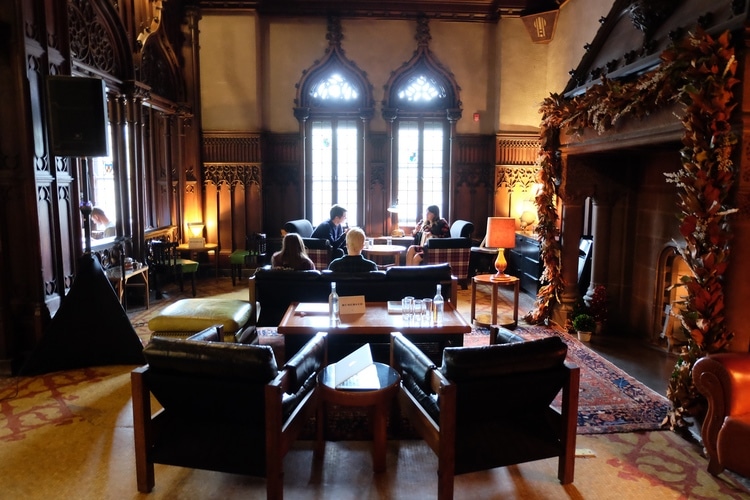 ---
DePaul Art Museum Director Julie Rodrigues Widholm and artist Faheem Majeed discuss the important legacy of Chicago-based artist Barbara Jones-Hogu (1938–2017) who was a central figure of the Black Arts Movement and a founding member of the African Commune of Bad Relevant Artists (AfriCOBRA). Julie is the curator of the Museum's current exhibition Barbara Jones-Hogu: Resist, Relate, Unite 1968–1975 and Faheem is a contributor to the exhibition catalog.
As Director of the DePaul Art Museum and former curator at the Museum of Contemporary Art Chicago, Julie Rodrigues Widholm is a nationally recognized curator of contemporary art and has earned a reputation for highlighting the work of emerging and local artists.
A resident of Chicago's South Shore neighborhood, Faheem Majeed is an artist, educator, curator, and community facilitator. Faheem is the former Executive Director of the South Side Community Art Center and currently serves as Co-Director of the Floating Museum.
---